Industrial Lasers: Materials Processing, Machine Vision, Particle Detection & Measurement, and More! 
Once known as a solution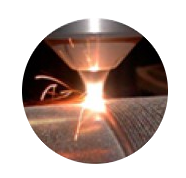 without a problem, the laser has found countless applications in modern industrial processes.  Lasers are used in material processing for applications ranging from machining to surface processing to thin films.  They have also found rapid acceptance in the field of processing and environmental monitoring with applications ranging from gas leak detection to machine vision solutions.  One monitoring application where lasers are uniquely suited is the field of particle counting, where the intensity of the scattered light corresponds to the size of the particle allowing for submicron particle detection.   Lasers are also widely used in test and measurement applications, for example using the photoluminescence to measure the bandgap energy in semiconductor fabrication.  Interferometry is also commonly utilized in industrial testing to measure surface defects down to a fraction of a wavelength of light.  Additionally, lasers are often used as OEM components that get integrated into larger systems, including a pump and seed sources for other lasers.  Here at RPMC lasers, we offer a wide range of diode, diode-pumped solid-state, and fiber lasers which are used all throughout the industrial process.
To learn more about the various industrial laser applications, click on any of the applications listed below,
or contact one of our laser experts today by calling 1-636-272-7222.
Applications
Here are some of the key applications we support in the Industrial Market.  If you have any questions, or would like support finding the right laser for your application, please Contact Us.
Select an Application to see products filtered by that Application
Manufacturers – Industrial
While we have forged many trusted partnerships with industry-leading manufacturers, these laser manufacturers offer products specifically designed to ensure the success of your Industrial application.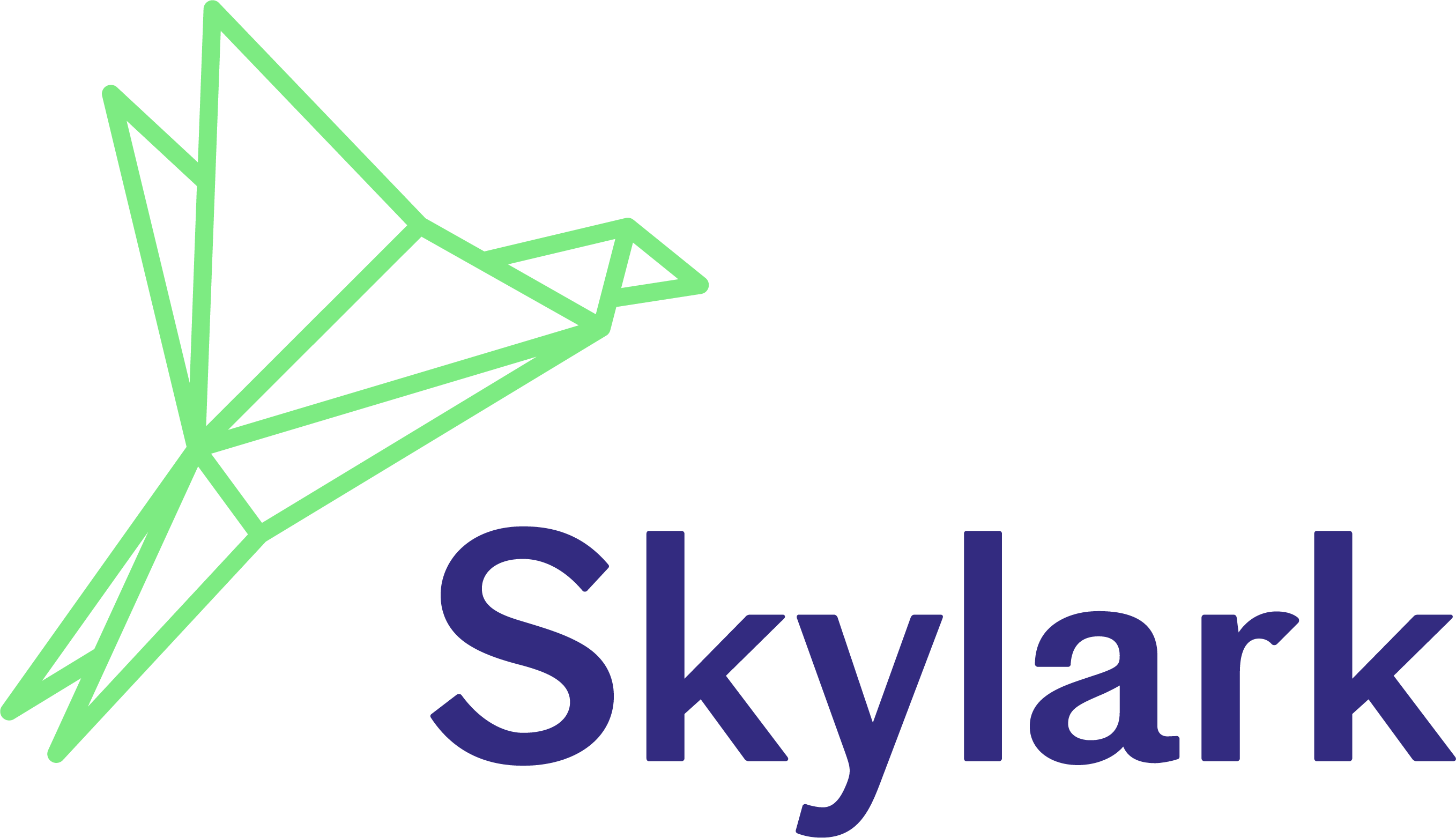 Picture
Part Number

Type

Wavelength (nm)

Output power (W)

Mode

Output

Linewidth

Pulse energy (uJ)

Pulse width

Rep rate

1.5um Broadband CW Fiber Lasers
CW Fiber Lasers
1529-1610
0.160
Single-Mode Lasers
SM Fiber, PM Fiber
Broadband
1.5um CW/CW Modulated Fiber Lasers
CW Fiber Lasers
1529-1610
2.0, 5.0, 30.0
Single-Mode Lasers
SM Fiber, PM Fiber
1.5um NLW CW Fiber Lasers
CW Fiber Lasers
1530-1564
1.0
Single-Mode Lasers
SM Fiber, PM Fiber
Narrow
1.5um Pulsed Fiber Lasers
Pulsed Fiber Lasers
1530-1564
0.150, 1.0, 4.0
5.0, 25.0, 80.0
400ps, 50ns
5kHz, 1MHz, 2MHz
1um CW/CW Modulated Fiber Lasers
CW Fiber Lasers
1060-1080
60.0, 100.0
Single-Mode Lasers
SM Fiber, PM Fiber
1um Pulsed Fiber Lasers
Pulsed Fiber Lasers
1030-1100
5.0
150.0
400ps, 50ns
10kHz, 100kHz, 1MHz
2um CW/CW Modulated Fiber Lasers
CW Fiber Lasers
1760-2050
4.0, 40.0
Single-Mode Lasers
SM Fiber, PM Fiber
320 NX
CW DPSS Lasers
320
0.050, 0.100, 0.200
Single-Mode Lasers
Free Space
Narrow
349 NX
CW DPSS Lasers
349
0.050, 0.100, 0.150, 0.200
Single-Mode Lasers
Free Space
Narrow
Aero-1064
Pulsed DPSS Lasers
1064
5.0, 10.0
50000.0, 100000.0, 200000.0
20ns
Single Shot to 50Hz, Single Shot to 100Hz
Aero-266
Pulsed DPSS Lasers
266
0.600
6000.0, 12000.0
20ns
Single Shot to 50Hz, Single Shot to 100Hz
Aero-355
Pulsed DPSS Lasers
355, 355/532/1064
1.0
10000.0, 20000.0
20ns
Single Shot to 50Hz, Single Shot to 100Hz
Aero-532
Pulsed DPSS Lasers
532, 532/1064
2.0, 6.0
20000.0, 40000.0
20ns
Single Shot to 50Hz, Single Shot to 100Hz
AIRTRAC-LD
Pulsed DPSS Lasers, Mil-Spec Lasers
1064
1.0
50000.0
10ns - 25ns
7-21Hz
Altair
Pulsed DPSS Lasers, Pulsed Fiber Lasers, Ultrafast Lasers
1040
10.0, 20.0
0.125, 0.250, 1.0
150fs, 250fs
30MHz, 80MHz, Single shot to 40MHz
Antares
Pulsed DPSS Lasers, Pulsed Fiber Lasers, Ultrafast Lasers
1030, 1064
10.0, 20.0, 30.0
0.125, 0.250, 0.375, 0.500
10ps
80MHz
CEUV Series
Pulsed DPSS Lasers
266, 355, 532, 1064
5.0, 10.0, 20.0
500.0, 1000.0, 2000.0
3ns
10kHz to 1MHz
Diadem 1300
Pulsed DPSS Lasers, Ultrafast Lasers
1300
2.0
1.0
150fs
Single shot to 2MHz
Diadem IR
Pulsed DPSS Lasers, Ultrafast Lasers
1030, 1064
10.0, 20.0, 30.0
10.0, 20.0, 30.0, 40.0
400fs, 10ps
Single shot to 2MHz
He-Ne Power Supplies
HeNe Lasers
0.002
Single-Mode Lasers
Free Space
HL375
Single Emitter
375
0.200
Multimode
Free Space
HL405
Single Emitter
405
0.150, 0.300, 0.400, 0.600, 1.0
Single-Mode Lasers, Multimode
Free Space
HL633
Single Emitter
633
0.100
Single-Mode Lasers
Free Space
HL637
Single Emitter
637
0.007, 0.120, 0.250, 0.450, 1.0, 1.2
Single-Mode Lasers, Multimode
Free Space
HL638
Single Emitter
638
0.005, 0.007, 0.010, 0.015, 0.120, 0.150, 0.200, 0.700, 1.5, 2.2, 2.4
Single-Mode Lasers, Multimode
Free Space
HL639
Single Emitter
639
0.010, 0.012, 0.020, 0.025, 0.030, 0.200, 0.210
Single-Mode Lasers
Free Space
HL640
Single Emitter
640
0.045
Single-Mode Lasers
Free Space
HL642
Single Emitter
642
0.065, 0.090, 0.150
Single-Mode Lasers
Free Space
HL649
Single Emitter
649
0.150
Single-Mode Lasers
Free Space
HL658
Single Emitter
658
0.035, 0.085
Single-Mode Lasers
Free Space
HL659
Single Emitter
659
1.2
Multimode
Free Space
HL670
Single Emitter
670
0.010, 0.015
Single-Mode Lasers
Free Space
HL675
Single Emitter
675
0.210
Single-Mode Lasers
Free Space
HL685
Single Emitter
685
0.055
Single-Mode Lasers
Free Space
HL690
Single Emitter
690
0.035, 0.210, 1.3
Single-Mode Lasers
Free Space
HL705
Single Emitter
705
0.050
Single-Mode Lasers
Free Space
HL730
Single Emitter
730
0.050
Single-Mode Lasers
Free Space
HL830
Single Emitter
830
0.050
Single-Mode Lasers
Free Space
HL852
Single Emitter
852
0.050
Single-Mode Lasers
Free Space
JDL-1020
Array (Bar)
1020
120.0, 200.0
Multimode
Free Space
JDL-1060
Single Emitter, Array (Bar)
1060
10.0, 40.0, 60.0, 80.0, 120.0, 200.0, 250.0, 350.0
Multimode
Free Space
JDL-760
Array (Bar)
760
40.0
Multimode
Free Space
JDL-792
Array (Bar)
792
60.0, 80.0
Multimode
Free Space
JDL-808
Single Emitter, Array (Bar)
808
6.0, 8.0, 10.0, 20.0, 40.0, 50.0, 60.0, 80.0, 92.0, 200.0, 300.0
Multimode
Free Space
JDL-880
Array (Bar)
880
500.0
Multimode
Free Space
JDL-905
Array (Bar)
905
200.0
Multimode
Free Space
JDL-915
Array (Bar)
915
40.0, 60.0, 80.0, 200.0
Multimode
Free Space
JDL-940
Array (Bar)
940
60.0, 80.0, 120.0, 200.0, 300.0
Multimode
Free Space
JDL-976
Array (Bar)
976
60.0, 80.0, 120.0
Multimode
Free Space
JenLas D2.X
CW DPSS Lasers
532
0.060, 2.0, 3.0, 5.0, 8.0
Multimode
Free Space, MM Fiber
Jenlas Fiber ns 25-105
Pulsed DPSS Lasers, Pulsed Fiber Lasers
1085
20.0, 30.0, 55.0, 100.0
700.0, 1000.0, 1100.0
125ns
30kHz to 80kHz, 50kHz to 100kHz, 100kHz to 200kHz
JOLD-FC-1470
Array (Bar)
1470
20.0
Multimode
MM Fiber
JOLD-FC-808
Array (Bar)
808
3.5, 4.2, 30.0, 45.0, 70.0, 75.0, 100.0, 120.0, 140.0, 210.0, 250.0, 400.0
Multimode
MM Fiber
JOLD-FC-880
Array (Bar)
880
30.0, 45.0, 75.0, 100.0
Multimode
MM Fiber
JOLD-FC-915
Array (Bar)
915
30.0, 45.0, 75.0, 100.0, 120.0, 140.0, 210.0, 250.0, 400.0
Multimode
MM Fiber
JOLD-FC-940
Array (Bar)
940
30.0, 45.0, 70.0, 75.0, 100.0, 120.0, 140.0, 210.0, 250.0, 400.0
Multimode
MM Fiber
JOLD-FC-976
Array (Bar)
976
30.0, 45.0, 75.0, 100.0, 120.0, 140.0, 210.0, 250.0, 400.0
Multimode
MM Fiber
JOLD-Open-808-CW
Array (Bar)
808
40.0, 50.0, 60.0, 80.0
Multimode
Free Space
JOLD-Open-808-CW-FAC
Array (Bar)
808
35.0, 55.0, 90.0
Multimode
Free Space
JOLD-Open-808-CW-FAC/SAC
Array (Bar)
808
32.0, 50.0
Multimode
Free Space
JOLD-Open-808-QCW
Array (Bar)
808
100.0, 250.0, 300.0
Multimode
Free Space
JOLD-Open-808-QCW-FAC
Array (Bar)
808
90.0, 225.0, 270.0
Multimode
Free Space
JOLD-Open-880-CW
Array (Bar)
880
40.0, 60.0, 80.0
Multimode
Free Space
JOLD-Open-880-CW-FAC
Array (Bar)
880
35.0, 55.0, 90.0
Multimode
Free Space
JOLD-Open-880-CW-FAC/SAC
Array (Bar)
880
32.0, 50.0, 68.0
Multimode
Free Space
JOLD-Open-915-CW
Array (Bar)
915
40.0, 60.0, 80.0, 275.0
Multimode
Free Space
JOLD-Open-915-CW-FAC
Array (Bar)
915
32.0, 35.0, 55.0
Multimode
Free Space
JOLD-Open-915-CW-FAC/SAC
Array (Bar)
915
32.0, 50.0, 68.0
Multimode
Free Space
JOLD-Open-938-CW
Array (Bar)
938
40.0, 60.0, 80.0, 100.0, 120.0, 200.0, 275.0
Multimode
Free Space
JOLD-Open-938-CW-FAC
Array (Bar)
938
90.0, 180.0
Multimode
Free Space
JOLD-Open-938-CW-FAC/SAC
Array (Bar)
938
32.0, 35.0, 50.0, 68.0
Multimode
Free Space
JOLD-Open-938-QCW-FAC
Array (Bar)
938
90.0, 100.0
Multimode
Free Space
JOLD-Open-976-CW
Array (Bar)
976
40.0, 50.0, 60.0, 80.0, 100.0, 120.0, 160.0, 275.0
Multimode
Free Space
JOLD-Open-976-CW-FAC
Array (Bar)
976
35.0, 55.0, 90.0
Multimode
Free Space
JOLD-Open-976-CW-FAC/SAC
Array (Bar)
976
32.0, 35.0, 50.0, 68.0
Multimode
Free Space
JOLD-Stack-808-CW-FAC
Laser Diode Stack
808
288.0, 432.0, 576.0, 720.0, 864.0
Multimode
Free Space
JOLD-Stack-808-CW-FAC/SAC
Laser Diode Stack
808
200.0, 300.0, 400.0, 500.0, 600.0
Multimode
Free Space
JOLD-Stack-808-CW
Laser Diode Stack
808
310.0, 320.0, 480.0, 640.0, 800.0, 960.0
Multimode
Free Space
JOLD-Stack-808-QCW-FAC
Laser Diode Stack
808
780.0, 810.0, 1080.0, 1560.0, 2160.0
Multimode
Free Space
JOLD-Stack-808-QCW
Laser Diode Stack
808
900.0, 1000.0, 1600.0, 2400.0
Multimode
Free Space
JOLD-Stack-940-CW-FAC
Laser Diode Stack
940
440.0, 660.0, 880.0, 1100.0, 1320.0
Multimode
Free Space
JOLD-Stack-940-CW-FAC/SAC
Laser Diode Stack
940
200.0, 300.0, 400.0, 500.0, 600.0
Multimode
Free Space
JOLD-Stack-940-CW
Laser Diode Stack
940
310.0, 480.0, 720.0, 960.0, 1200.0, 1440.0
Multimode
Free Space
JOLD-Stack-940-QCW-FAC
Laser Diode Stack
940
810.0, 1080.0, 2160.0
Multimode
Free Space
JOLD-Stack-940-QCW
Laser Diode Stack
940
900.0, 1000.0, 2400.0
Multimode
Free Space
JOLD-Stack-980-CW-FAC
Laser Diode Stack
980
440.0, 660.0, 880.0
Multimode
Free Space
JOLD-Stack-980-CW-FAC/SAC
Laser Diode Stack
980
200.0, 300.0, 400.0, 500.0, 600.0
Multimode
Free Space
JOLD-Stack-980-CW
Laser Diode Stack
980
480.0, 720.0, 960.0, 1200.0, 1440.0
Multimode
Free Space
LBX-375-HPE
LD Module
375
0.200, 0.400
Multimode
Free Space, MM Fiber
LBX-405-HPE
LD Module
405
0.900, 1.2
Multimode
Free Space, MM Fiber
LBX-450-HPE
LD Module
450
0.650, 1.2
Multimode
Free Space, MM Fiber
LBX-473-HPE
LD Module
473
1.0
Multimode
Free Space, MM Fiber
LBX-488-HPE
LD Module
488
1.0
Multimode
Free Space, MM Fiber
LBX-520-800-HPE
LD Module
520
0.800
Multimode
Free Space, MM Fiber
LBX-638-HPE
LD Module
638
1.1
Multimode
Free Space, MM Fiber
LBX-750-HPE
LD Module
750
1.2
Multimode
Free Space, MM Fiber
LBX-785-HPE
LD Module
785
0.800
Multimode
Free Space, MM Fiber
LBX-830-HPE
LD Module
830
1.2
Multimode
Free Space, MM Fiber
LBX-940-HPE
LD Module
940
0.800
Multimode
Free Space, MM Fiber
LDX-XXXX-1030
Single Emitter
1030
3.0, 5.0
Multimode
Free Space, MM Fiber
LDX-XXXX-1064
Single Emitter
1064
1.5, 3.0, 5.0
Multimode
Free Space, MM Fiber
LDX-XXXX-1120
Single Emitter
1120
2.0, 3.5, 5.0
Multimode
Free Space, MM Fiber
LDX-XXXX-1210
Single Emitter
1210
1.5, 2.0
Multimode
Free Space, MM Fiber
LDX-XXXX-1280
Single Emitter
1280
3.5, 5.0, 7.0
Multimode
Free Space, MM Fiber
LDX-XXXX-1370
Single Emitter
1370
3.5, 5.0
Multimode
Free Space, MM Fiber
LDX-XXXX-1470
Single Emitter
1470
3.5, 5.0
Multimode
Free Space, MM Fiber
LDX-XXXX-1550
Single Emitter
1550
0.800, 1.0, 1.5, 1.75, 2.5, 3.5, 5.0
Multimode
Free Space, MM Fiber
LDX-XXXX-1620
Single Emitter
1620
1.0
Multimode
Free Space, MM Fiber
LDX-XXXX-1640
Single Emitter
1640
1.2
Multimode
Free Space, MM Fiber
LDX-XXXX-1675
Single Emitter
1675
2.0
Multimode
Free Space, MM Fiber
LDX-XXXX-1850
Single Emitter
1850
1.0
Multimode
Free Space, MM Fiber
LDX-XXXX-445
Single Emitter
445
3.5
Multimode
Free Space, MM Fiber
LDX-XXXX-520
Single Emitter
520
1.0
Multimode
Free Space, MM Fiber
LDX-XXXX-622
Single Emitter
622
0.150
Multimode
Free Space, MM Fiber
LDX-XXXX-627
Single Emitter
627
0.250, 0.350
Multimode
Free Space, MM Fiber
LDX-XXXX-630
Single Emitter
630
0.250, 0.400
Multimode
Free Space, MM Fiber
LDX-XXXX-635
Single Emitter
635
0.300, 0.400, 0.600, 1.2
Multimode
Free Space, MM Fiber
LDX-XXXX-645
Single Emitter
645
0.300, 0.400
Multimode
Free Space, MM Fiber
LDX-XXXX-650
Single Emitter
650
1.0
Multimode
Free Space, MM Fiber
LDX-XXXX-660
Single Emitter
660
0.350, 0.750, 1.0, 2.0
Multimode
Free Space, MM Fiber
LDX-XXXX-665
Single Emitter
665
0.350, 0.750, 1.0, 2.0
Multimode
Free Space, MM Fiber
LDX-XXXX-680
Single Emitter
680
0.400, 0.800, 1.2, 2.0
Multimode
Free Space, MM Fiber
LDX-XXXX-685
Single Emitter
685
0.400, 0.800, 1.2, 2.0
Multimode
Free Space, MM Fiber
LDX-XXXX-690
Single Emitter
690
0.400, 0.750, 1.1
Multimode
Free Space, MM Fiber
LDX-XXXX-735
Single Emitter
735
1.0, 1.75, 2.0, 4.0
Multimode
Free Space, MM Fiber
LDX-XXXX-750
Single Emitter
750
1.0, 2.0, 3.0, 5.0
Multimode
Free Space, MM Fiber
LDX-XXXX-760
Single Emitter
760
1.0, 2.0, 3.0, 6.0
Multimode
Free Space, MM Fiber
LDX-XXXX-780
Single Emitter
780
1.2, 2.5, 3.5, 5.0
Multimode
Free Space, MM Fiber
LDX-XXXX-785
Single Emitter
785
3.5, 5.0
Multimode
Free Space, MM Fiber
LDX-XXXX-792
Single Emitter
792
1.2, 2.5, 3.5
Multimode
Free Space, MM Fiber
LDX-XXXX-797
Single Emitter
797
3.0, 4.0
Multimode
Free Space, MM Fiber
LDX-XXXX-808
Single Emitter
808
1.2, 2.0, 3.0, 4.0, 6.0, 10.0
Multimode
Free Space, MM Fiber
LDX-XXXX-825
Single Emitter
825
4.0
Multimode
Free Space, MM Fiber
LDX-XXXX-830
Single Emitter
830
1.6
Multimode
Free Space, MM Fiber
LDX-XXXX-860
Single Emitter
860
1.0, 1.5, 2.0, 3.0, 4.0, 5.0
Multimode
Free Space, MM Fiber
LDX-XXXX-885
Single Emitter
885
2.5, 6.0
Multimode
Free Space, MM Fiber
LDX-XXXX-900
Single Emitter
900
2.0
Multimode
Free Space, MM Fiber
LDX-XXXX-915
Single Emitter
915
4.0, 6.0, 10.0
Multimode
Free Space, MM Fiber
LDX-XXXX-940
Single Emitter
940
4.0, 5.0, 6.0, 16.0
Multimode
Free Space, MM Fiber
LDX-XXXX-960
Single Emitter
960
10.0
Multimode
Free Space, MM Fiber
LDX-XXXX-980
Single Emitter
980
1.5, 4.0, 5.0, 6.0, 10.0
Multimode
Free Space, MM Fiber
LGK 7512
HeNe Lasers
594
0.002
Single-Mode Lasers
Free Space
LGK 7608
HeNe Lasers
633
0.0015
Single-Mode Lasers
Free Space
LGK 7610
HeNe Lasers
633
0.002
Single-Mode Lasers
Free Space
LGK 7621
HeNe Lasers
633
0.005
Multimode
Free Space
LGK 7627
HeNe Lasers
633
0.005, 0.010
Single-Mode Lasers, Multimode
Free Space
LGK 7628
HeNe Lasers
633
0.005, 0.007
Single-Mode Lasers
Free Space
LGK 7634
HeNe Lasers
633
0.002, 0.003
Single-Mode Lasers
Free Space
LGK 7650
HeNe Lasers
633
0.0005, 0.001
Single-Mode Lasers
Free Space
LGK 7653
HeNe Lasers
633
0.010
Single-Mode Lasers
Free Space
LGK 7654
HeNe Lasers
633
0.010
Single-Mode Lasers
Free Space
LGK 7655
HeNe Lasers
633
0.0006, 0.001
Single-Mode Lasers
Free Space
LGK 7665
HeNe Lasers
633
0.015, 0.018, 0.020
Single-Mode Lasers
Free Space
LGK 7672
HeNe Lasers
633
0.002
Single-Mode Lasers
Free Space
LGK 7785
HeNe Lasers
543
0.001, 0.002
Single-Mode Lasers
Free Space
LGK 7786
HeNe Lasers
543
0.0005, 0.001
Single-Mode Lasers
Free Space
LGR 7608
HeNe Lasers
633
0.0015
Single-Mode Lasers
Free Space
LGR 7610
HeNe Lasers
633
0.002
Single-Mode Lasers
Free Space
LGR 7621
HeNe Lasers
633
0.002, 0.005
Single-Mode Lasers, Multimode
Free Space
LGR 7627
HeNe Lasers
633
0.005, 0.010
Single-Mode Lasers
Free Space
LGR 7628
HeNe Lasers
633
0.005
Single-Mode Lasers
Free Space
LGR 7634
HeNe Lasers
633
0.002
Single-Mode Lasers
Free Space
LGR 7650
HeNe Lasers
633
0.005
Single-Mode Lasers
Free Space
LGR 7655
HeNe Lasers
633
0.0006, 0.001
Single-Mode Lasers
Free Space
LGR 7656
HeNe Lasers
633
0.0005
Single-Mode Lasers
Free Space
LGR 7660
HeNe Lasers
633
0.001
Single-Mode Lasers
Free Space
LGR 7695
HeNe Lasers
633
0.00075
Single-Mode Lasers
Free Space
LPX-532
CW DPSS Lasers
532
0.500
Single-Mode Lasers
Free Space, MM Fiber, SM Fiber, PM Fiber
LPX-532S
CW DPSS Lasers
532
0.500
Single-Mode Lasers
Free Space, MM Fiber, SM Fiber, PM Fiber
Narrow
LPX-553
CW DPSS Lasers
553
0.200
Single-Mode Lasers
Free Space, MM Fiber, SM Fiber, PM Fiber
LPX-553S
CW DPSS Lasers
553
0.200
Single-Mode Lasers
Free Space, MM Fiber, SM Fiber, PM Fiber
Narrow
LPX-561
CW DPSS Lasers
561
0.300
Single-Mode Lasers
Free Space, MM Fiber, SM Fiber, PM Fiber
LPX-561S
CW DPSS Lasers
561
0.300
Single-Mode Lasers
Free Space, MM Fiber, SM Fiber, PM Fiber
Narrow
LPX-640
CW DPSS Lasers
640
0.300, 0.500
Single-Mode Lasers
Free Space, MM Fiber, SM Fiber, PM Fiber
LSX-785S
LD Module
785
0.150
Single-Mode Lasers
Free Space, MM Fiber, SM Fiber, PM Fiber
Narrow
NPS-1064
Pulsed DPSS Lasers, Ultrafast Lasers
1064
0.050, 5.0, 10.0
0.125, 0.250
7ps
40MHz
NPS-355
Pulsed DPSS Lasers, Ultrafast Lasers
355
1.0
0.025
7ps
40MHz
NPS-532
Pulsed DPSS Lasers, Ultrafast Lasers
532
1.0, 5.0
0.025, 0.125
7ps
40MHz
Onda 1064nm
Pulsed DPSS Lasers
1064
15.0
800.0
2ns - 12ns
Single Shot to 100kHz
Onda 266nm
Pulsed DPSS Lasers
266
0.800
80.0
2ns - 6ns
Single shot to 1kHz, Single shot to 50kHz
Onda 355nm
Pulsed DPSS Lasers
355
0.300
150.0
3ns
Single shot to 2kHz
Onda 532nm
Pulsed DPSS Lasers
532
5.0, 10.0
400.0, 800.0
2ns - 14ns
Single Shot to 100kHz
One-1030
Pulsed DPSS Lasers
1030
1.0, 3.0
100.0
5ns - 20ns
30kHz, Single shot to 10kHz
Q-TUNE-IR
Pulsed DPSS Lasers, Tunable Lasers
Tunable
0.020, 0.065
2000.0, 6500.0
3ns - 4ns
10Hz, 20Hz
Q-TUNE
Pulsed DPSS Lasers, Tunable Lasers
Tunable
0.210
8000.0
5ns
10Hz, 33Hz, 100Hz
Quantas-Q-SHIFT-1163
Pulsed DPSS Lasers
1163
0.500, 0.800, 1.0
4000.0, 8000.0, 16000.0, 24000.0, 32000.0, 40000.0
2ns - 5ns
10Hz, 20Hz, 33Hz, 50Hz, 100Hz
Quantas-Q-SHIFT-1177
Pulsed DPSS Lasers
1177
0.500, 0.800, 1.0
4000.0, 8000.0, 16000.0, 24000.0, 32000.0, 40000.0
2ns - 5ns
10Hz, 20Hz, 33Hz, 50Hz, 100Hz
Quantas-Q-SHIFT-1300
Pulsed DPSS Lasers
1300
0.300, 0.480, 0.600
2000.0, 4000.0, 8000.0, 12000.0, 16000.0, 20000.0
2ns - 5ns
10Hz, 20Hz, 33Hz, 50Hz, 100Hz
Quantas-Q-SHIFT-1317
Pulsed DPSS Lasers
1317
0.300, 0.480, 0.600
2000.0, 4000.0, 8000.0, 12000.0, 16000.0, 20000.0
2ns - 5ns
10Hz, 20Hz, 33Hz, 50Hz, 100Hz
Quantas-Q-SHIFT-1551
Pulsed DPSS Lasers
1551
0.400, 0.640, 0.800
3000.0, 6000.0, 12000.0, 20000.0, 24000.0, 30000.0
2ns - 5ns
10Hz, 20Hz, 33Hz, 50Hz, 100Hz
Quantas-Q-SHIFT-1571
Pulsed DPSS Lasers
1571
0.400, 0.640, 0.800
3000.0, 6000.0, 12000.0, 20000.0, 24000.0, 30000.0
2ns - 5ns
10Hz, 20Hz, 33Hz, 50Hz, 100Hz
Quantas-Q-SHIFT-291
Pulsed DPSS Lasers
291
0.075, 0.120, 0.150
250.0, 500.0, 1000.0, 1500.0, 2000.0, 2500.0
2ns - 5ns
10Hz, 20Hz, 33Hz, 50Hz, 100Hz
Quantas-Q-SHIFT-294
Pulsed DPSS Lasers
294
0.075, 0.120, 0.150
250.0, 500.0, 1000.0, 1500.0, 2000.0, 2500.0
2ns - 5ns
10Hz, 20Hz, 33Hz, 50Hz, 100Hz
Quantas-Q-SHIFT-325
Pulsed DPSS Lasers
325
0.045, 0.072, 0.090
120.0, 250.0, 500.0, 750.0, 1000.0, 1300.0
2ns - 5ns
10Hz, 20Hz, 33Hz, 50Hz, 100Hz
Quantas-Q-SHIFT-329
Pulsed DPSS Lasers
329
0.045, 0.072, 0.090
120.0, 250.0, 500.0, 750.0, 1000.0, 1300.0
2ns - 5ns
10Hz, 20Hz, 33Hz, 50Hz, 100Hz
Quantas-Q-SHIFT-388
Pulsed DPSS Lasers
388
0.125, 0.200, 0.250
600.0, 1200.0, 2400.0, 3600.0, 4800.0, 6000.0
2ns - 5ns
10Hz, 20Hz, 33Hz, 50Hz, 100Hz
Quantas-Q-SHIFT-388
Pulsed DPSS Lasers
388
0.060, 0.096, 0.120
180.0, 360.0, 750.0, 1250.0, 1500.0, 1800.0
2ns - 5ns
10Hz, 20Hz, 33Hz, 50Hz, 100Hz
Quantas-Q-SHIFT-392
Pulsed DPSS Lasers
392
0.125, 0.200, 0.250
600.0, 1200.0, 2400.0, 3600.0, 4800.0, 6000.0
2ns - 5ns
10Hz, 20Hz, 33Hz, 50Hz, 100Hz
Quantas-Q-SHIFT-393
Pulsed DPSS Lasers
393
0.060, 0.096, 0.120
180.0, 360.0, 750.0, 1250.0, 1500.0, 1800.0
2ns - 5ns
10Hz, 20Hz, 33Hz, 50Hz, 100Hz
Quantas-Q-SHIFT-433
Pulsed DPSS Lasers
433
0.075, 0.120, 0.150
300.0, 600.0, 1200.0, 1800.0, 2400.0, 3000.0
2ns - 5ns
10Hz, 20Hz, 33Hz, 50Hz, 100Hz
Quantas-Q-SHIFT-439
Pulsed DPSS Lasers
439
0.075, 0.120, 0.150
300.0, 600.0, 1200.0, 1800.0, 2400.0, 3000.0
2ns - 5ns
10Hz, 20Hz, 33Hz, 50Hz, 100Hz
Quantas-Q-SHIFT-517
Pulsed DPSS Lasers
517
0.100, 0.160, 0.200
450.0, 900.0, 1800.0, 3000.0, 3600.0, 4500.0
2ns - 5ns
10Hz, 20Hz, 33Hz, 50Hz, 100Hz
Quantas-Q-SHIFT-524
Pulsed DPSS Lasers
524
0.100, 0.160, 0.200
450.0, 900.0, 1800.0, 3000.0, 3600.0, 4500.0
2ns - 5ns
10Hz, 20Hz, 33Hz, 50Hz, 100Hz
Quantas-Q-SHIFT-581.5
Pulsed DPSS Lasers
581.5
0.250, 0.400, 0.495, 0.500
1000.0, 2000.0, 4000.0, 6000.0, 8000.0, 10000.0
2ns - 5ns
10Hz, 20Hz, 33Hz, 50Hz, 100Hz
Quantas-Q-SHIFT-588.5
Pulsed DPSS Lasers
588.5
0.250, 0.400, 0.495, 0.500
1000.0, 2000.0, 4000.0, 6000.0, 8000.0, 10000.0
2ns - 5ns
10Hz, 20Hz, 33Hz, 50Hz, 100Hz
Quantas-Q-SHIFT-650
Pulsed DPSS Lasers
650
0.150, 0.240, 0.300
500.0, 1000.0, 2000.0, 3000.0, 4000.0, 5000.0
2ns - 5ns
10Hz, 20Hz, 33Hz, 50Hz, 100Hz
Quantas-Q-SHIFT-658.5
Pulsed DPSS Lasers
658.5
0.150, 0.240, 0.300
500.0, 1000.0, 2000.0, 3000.0, 4000.0, 5000.0
2ns - 5ns
10Hz, 20Hz, 33Hz, 50Hz, 100Hz
Quantas-Q-SHIFT-775.5
Pulsed DPSS Lasers
775.5
0.200, 0.320, 0.400
750.0, 1500.0, 3000.0, 5000.0, 6000.0, 7500.0
2ns - 5ns
10Hz, 20Hz, 33Hz, 50Hz, 100Hz
Quantas-Q-SHIFT-785.5
Pulsed DPSS Lasers
785.5
0.200, 0.320, 0.400
750.0, 1500.0, 3000.0, 5000.0, 6000.0, 7500.0
2ns - 5ns
10Hz, 20Hz, 33Hz, 50Hz, 100Hz
Quantas-Q-SHIFT-WXXXX
Pulsed DPSS Lasers
Multiple Wavelength Options
Varies
Varies
2ns - 5ns
100Hz
Quantas-Q-SPARK-1064
Pulsed DPSS Lasers
1064
0.010
10000.0
800ps, 2ns
100Hz
Quantas-Q-SPARK-266
Pulsed DPSS Lasers
266
0.010
1500.0
2ns
20Hz
Quantas-Q-SPARK-355
Pulsed DPSS Lasers
355
0.010
2500.0
2ns
20Hz
Quantas-Q-SPARK-532
Pulsed DPSS Lasers
532
0.010
2500.0
2ns
20Hz
Quantas-Q1-1053
Pulsed DPSS Lasers
1053
0.100, 0.200, 0.350
10000.0, 20000.0, 35000.0
7ns, 8ns
10Hz
Quantas-Q1-1064
Pulsed DPSS Lasers
1064
0.100, 0.150, 0.350, 0.600
10000.0, 15000.0, 35000.0, 60000.0
7ns, 8ns
10Hz
Quantas-Q1-211
Pulsed DPSS Lasers
211
0.005, 0.010, 0.020, 0.025
500.0, 1000.0, 2000.0, 2500.0
7ns, 8ns
Single Shot to 10Hz
Quantas-Q1-213
Pulsed DPSS Lasers
213
0.005, 0.010, 0.020, 0.025
500.0, 1000.0, 2000.0, 2500.0
7ns, 8ns
10Hz
Quantas-Q1-263
Pulsed DPSS Lasers
263
0.015, 0.030, 0.050, 0.070
1500.0, 3000.0, 5000.0, 7000.0
7ns, 8ns
Single Shot to 10Hz
Quantas-Q1-266
Pulsed DPSS Lasers
266
0.015, 0.030, 0.050, 0.070
1500.0, 3000.0, 5000.0, 7000.0
7ns, 8ns
Single Shot to 10Hz
Quantas-Q1-351
Pulsed DPSS Lasers
355
0.030, 0.060, 0.100, 0.130
3000.0, 6000.0, 10000.0, 13000.0
7ns, 8ns
Single Shot to 10Hz
Quantas-Q1-355
Pulsed DPSS Lasers
355
0.030, 0.060, 0.100, 0.130
3000.0, 6000.0, 10000.0, 13000.0
7ns, 8ns
10Hz
Quantas-Q1-527
Pulsed DPSS Lasers
527
0.050, 0.100, 0.170, 0.220
5000.0, 10000.0, 17000.0, 22000.0
7ns, 8ns
10Hz
Quantas-Q1-532
Pulsed DPSS Lasers
532
0.050, 0.110, 0.170, 0.220
5000.0, 10000.0, 17000.0, 22000.0
7ns, 8ns
10Hz
Quantas-Q2-1053
Pulsed DPSS Lasers
1053
0.100, 0.150, 0.350, 0.600, 0.800
10000.0, 15000.0, 35000.0, 60000.0, 80000.0
5ns, 7ns, 8ns
10Hz
Quantas-Q2-1064
Pulsed DPSS Lasers
1064
0.100, 0.150, 0.350, 0.600
10000.0, 15000.0, 35000.0, 60000.0
7ns, 8ns
10Hz
Quantas-Q2-211
Pulsed DPSS Lasers
211
0.004, 0.010, 0.020, 0.040, 0.050
400.0, 1000.0, 2000.0, 4000.0, 5000.0
5ns, 7ns, 8ns
10Hz
Quantas-Q2-213
Pulsed DPSS Lasers
213
0.004, 0.010, 0.020, 0.040, 0.050
400.0, 1000.0, 2000.0, 4000.0, 5000.0
5ns, 7ns, 8ns
10Hz
Quantas-Q2-263
Pulsed DPSS Lasers
263
0.012, 0.025, 0.050, 0.100, 0.120
1200.0, 2500.0, 5000.0, 10000.0, 12000.0
5ns, 7ns, 8ns
10Hz, 20Hz, 33.3Hz, 50Hz
Quantas-Q2-266
Pulsed DPSS Lasers
266
0.012, 0.025, 0.050, 0.100, 0.120
1200.0, 2500.0, 5000.0, 10000.0, 12000.0
5ns, 7ns, 8ns
20Hz, 33.3Hz, 50Hz, 100Hz, 200Hz
Quantas-Q2-351
Pulsed DPSS Lasers
351
0.024, 0.045, 0.090, 0.180, 0.240
2400.0, 4500.0, 9000.0, 18000.0, 24000.0
5ns, 7ns, 8ns
10Hz, 20Hz, 33.3Hz, 50Hz
Quantas-Q2-355
Pulsed DPSS Lasers
355
0.024, 0.045, 0.090, 0.180, 0.240
2400.0, 4500.0, 9000.0, 18000.0, 24000.0
5ns, 7ns, 8ns
10Hz
Quantas-Q2-527
Pulsed DPSS Lasers
527
0.040, 0.070, 0.150, 0.300, 0.400
4000.0, 7000.0, 15000.0, 30000.0, 40000.0
5ns, 7ns, 8ns
10Hz, 20Hz, 33.3Hz, 50Hz
Quantas-Q2-532
Pulsed DPSS Lasers
532
0.040, 0.070, 0.150, 0.300, 0.400
4000.0, 7000.0, 15000.0, 30000.0, 40000.0
5ns, 7ns, 8ns
10Hz, 20Hz, 33.3Hz, 50Hz, 100Hz, 200Hz
Quantas-Q2HE-1053
Pulsed DPSS Lasers
1053
1.2, 2.0
40000.0, 100000.0, 120000.0
6ns
10Hz, 20Hz, 50Hz
Quantas-Q2HE-1064
Pulsed DPSS Lasers
1064
1.0, 1.6, 2.0, 3.5, 4.0
40000.0, 70000.0, 80000.0, 100000.0
6ns
10Hz, 20Hz, 50Hz, 100Hz
Quantas-Q2HE-211
Pulsed DPSS Lasers
211
0.050, 0.075, 0.080
1500.0, 4000.0, 5000.0
6ns
10Hz, 20Hz, 50Hz
Quantas-Q2HE-213
Pulsed DPSS Lasers
213
0.040, 0.070, 0.075, 0.150
1500.0, 3000.0, 3500.0, 4000.0
6ns
10Hz, 20Hz, 50Hz, 100Hz
Quantas-Q2HE-263
Pulsed DPSS Lasers
263
0.180, 0.250, 0.300
5000.0, 15000.0, 18000.0
6ns
10Hz, 20Hz, 50Hz
Quantas-Q2HE-266
Pulsed DPSS Lasers
266
0.600
5000.0, 10000.0
7ns
20Hz, 50Hz, 100Hz
Quantas-Q2HE-351
Pulsed DPSS Lasers
351
0.350, 0.600
12000.0, 30000.0, 35000.0
6ns
10Hz, 20Hz, 50Hz
Quantas-Q2HE-355
Pulsed DPSS Lasers
355
0.300, 0.500, 0.600, 1.0, 1.2
12000.0, 20000.0, 25000.0, 30000.0
6ns
10Hz, 20Hz, 50Hz, 100Hz
Quantas-Q2HE-527
Pulsed DPSS Lasers
527
0.600, 1.0
20000.0, 50000.0, 60000.0
6ns
10Hz, 20Hz, 50Hz
Quantas-Q2HE-532
Pulsed DPSS Lasers
532
0.500, 0.800, 1.0, 1.75, 2.0
20000.0, 35000.0, 40000.0, 50000.0
6ns
10Hz, 20Hz, 50Hz, 100Hz
Quantas-Q2HE-XXX-XXXX
Pulsed DPSS Lasers
Multiple Wavelength Options
Varies
Varies
Varies
100Hz
R0633
LD Module, Single Emitter, Volume Bragg Grating (VBG) Laser Diodes
633
0.025, 0.035, 0.050
Single-Mode Lasers
Free Space, PM Fiber
Narrow
R0638
LD Module, Single Emitter, Volume Bragg Grating (VBG) Laser Diodes
638
0.030, 0.035, 0.050, 0.060, 0.300, 0.350
Single-Mode Lasers, Multimode
Free Space, MM Fiber, PM Fiber
Narrow
R0660
LD Module, Single Emitter, Volume Bragg Grating (VBG) Laser Diodes
660
0.030, 0.060, 0.250
Single-Mode Lasers, Multimode
Free Space, MM Fiber, PM Fiber
Narrow
R0680
LD Module, Single Emitter, Volume Bragg Grating (VBG) Laser Diodes
680
0.300
Multimode
Free Space, MM Fiber
Narrow
R0685
LD Module, Single Emitter, Volume Bragg Grating (VBG) Laser Diodes
685
0.020, 0.040
Single-Mode Lasers, Multimode
Free Space, PM Fiber
Narrow
R0780
LD Module, Single Emitter, Volume Bragg Grating (VBG) Laser Diodes
780
0.025, 0.050, 0.090, 0.100
Single-Mode Lasers, Multimode
Free Space, PM Fiber
Narrow
R0783
LD Module, Single Emitter, Volume Bragg Grating (VBG) Laser Diodes
783
0.025, 0.050, 0.090, 0.100
Single-Mode Lasers, Multimode
Free Space, PM Fiber
Narrow
R0785
LD Module, Single Emitter, Volume Bragg Grating (VBG) Laser Diodes
785
0.025, 0.050, 0.075, 0.090, 0.100, .135, 0.150, 0.175, 0.350, 0.500, 0.600, 0.800, 1.5
Single-Mode Lasers, Multimode
Free Space, MM Fiber, PM Fiber
Narrow
R0808
LD Module, Single Emitter, Volume Bragg Grating (VBG) Laser Diodes
808
0.025, 0.090, 0.100, .135, 0.150, 0.175, 0.350, 0.500, 0.600, 0.800, 1.5
Single-Mode Lasers, Multimode
Free Space, MM Fiber, PM Fiber
Narrow
R0830
LD Module, Single Emitter, Volume Bragg Grating (VBG) Laser Diodes
830
0.090, 0.100, .135, 0.150, 0.175, 0.350, 0.500, 0.600, 0.800, 1.5
Single-Mode Lasers, Multimode
Free Space, MM Fiber, PM Fiber
Narrow
R0852
LD Module, Single Emitter, Volume Bragg Grating (VBG) Laser Diodes
852
0.020, 0.100, 0.150, 0.175
Single-Mode Lasers, Multimode
Free Space, PM Fiber
Narrow
R0860
LD Module, Single Emitter, Volume Bragg Grating (VBG) Laser Diodes
860
0.350, 0.500, 0.600, 1.0
Multimode
Free Space, PM Fiber
Narrow
R0976
LD Module, Single Emitter, Volume Bragg Grating (VBG) Laser Diodes
976
0.150, 0.220, 0.450, 0.500, 0.600, 0.700, 0.800, 1.5, 4.0, 5.0
Single-Mode Lasers, Multimode
Free Space, MM Fiber, PM Fiber
Narrow
R1030
LD Module, Single Emitter, Volume Bragg Grating (VBG) Laser Diodes
1030
0.050, 0.100, 0.280, 0.450
Single-Mode Lasers, Multimode
Free Space, PM Fiber
Narrow
R1053
LD Module, Single Emitter, Volume Bragg Grating (VBG) Laser Diodes
1053
0.050, 0.120, 0.150, 0.300, 0.500
Single-Mode Lasers, Multimode
Free Space, PM Fiber
Narrow
R1064
LD Module, Single Emitter, Volume Bragg Grating (VBG) Laser Diodes
1064
0.120, 0.150, 0.300, 0.350, 0.500, 0.600, 0.800, 1.5
Single-Mode Lasers, Multimode
Free Space, MM Fiber, PM Fiber
Narrow
R1064.X
Single Emitter, Volume Bragg Grating (VBG) Laser Diodes
1064
0.050, 0.120, 0.300, 0.500
Single-Mode Lasers
Free Space, PM Fiber
Narrow
RBDL-CW-9XX
Turn-Key System
915, 976
1000.0, 2000.0, 3000.0
Multimode
MM Fiber
RDS3-51522-RGB
Multi Wavelength, Turn-Key System
445, 525, 638
6.0, 8.0, 22.0
Multimode
MM Fiber
RDS3
Turn-Key System
Multiple Wavelength Options
Multiple Options Available
Single-Mode Lasers, Multimode
MM Fiber, SM Fiber
REP1260-1300
LD Module, Single Emitter, Distributed Feedback DFB Lasers
1260-1300
0.009, 0.012, 0.020, 0.022
Single-Mode Lasers
Free Space, SM Fiber, PM Fiber
Narrow
REP1380-1400
LD Module, Single Emitter, Distributed Feedback DFB Lasers
1380-1400
0.008, 0.012
Single-Mode Lasers
Free Space, SM Fiber, PM Fiber
Narrow
REP1500-1560
LD Module, Single Emitter, Distributed Feedback DFB Lasers
1500-1560
0.0015, 0.003, 0.005, 0.008, 0.014, 0.016, 0.020, 0.022
Single-Mode Lasers
Free Space, SM Fiber, PM Fiber
Narrow
REP1550nm-1560nm
LD Module, Single Emitter, Distributed Feedback DFB Lasers
1560-1600
0.006, 0.014
Single-Mode Lasers
Free Space, SM Fiber, PM Fiber
Narrow
REP1635-1670
LD Module, Single Emitter, Distributed Feedback DFB Lasers
1635-1670
0.006, 0.008, 0.020
Single-Mode Lasers
Free Space, SM Fiber, PM Fiber
Narrow
REP1678-1720
LD Module, Single Emitter, Distributed Feedback DFB Lasers
1678-1720
0.005
Single-Mode Lasers
Free Space, SM Fiber, PM Fiber
Narrow
REP1720-1770
LD Module, Single Emitter, Distributed Feedback DFB Lasers
1720-1770
0.003, 0.006, 0.020
Single-Mode Lasers
Free Space, SM Fiber, PM Fiber
Narrow
REP1850-1880
LD Module, Single Emitter, Distributed Feedback DFB Lasers
1850-1880
0.003, 0.0045, 0.005, 0.008, 0.014
Single-Mode Lasers
Free Space, SM Fiber, PM Fiber
Narrow
REP1908-1970
LD Module, Single Emitter, Distributed Feedback DFB Lasers
1908-1970
0.002, 0.003, 0.020
Single-Mode Lasers
Free Space, SM Fiber, PM Fiber
Narrow
REP1970-2053
LD Module, Single Emitter, Distributed Feedback DFB Lasers
1970-2053
0.0015, 0.002, 0.003, 0.004, 0.005, 0.014
Single-Mode Lasers
Free Space, SM Fiber, PM Fiber
Narrow
REP2300-2333
LD Module, Single Emitter, Distributed Feedback DFB Lasers
2300-2333
0.002, 0.005
Single-Mode Lasers
SM Fiber, PM Fiber
Narrow
RPK1450M
Multi-Emitter
1450
15.0
Multimode
MM Fiber
RPK1470M
Multi-Emitter
1470
15.0
Multimode
MM Fiber
RPK405S
Single Emitter
405
4.0
Single-Mode Lasers
SM Fiber
RPK445M
Multi-Emitter
445
10.0, 15.0, 20.0, 50.0
Multimode
MM Fiber
RPK445S
Single Emitter
445
0.800, 3.0
Multimode
MM Fiber
RPK520S
Single Emitter
520
0.005
Multimode
MM Fiber
RPK635M
Multi-Emitter
635
5.0
Multimode
MM Fiber
RPK635S
Single Emitter
635
0.002, 0.020
Single-Mode Lasers
SM Fiber
RPK785SS
Single Emitter, Volume Bragg Grating (VBG) Laser Diodes
785
0.600
Multimode
MM Fiber
Narrow
RPK793M
Multi-Emitter
793
8.0, 12.0, 16.0, 30.0, 50.0, 80.0, 90.0, 140.0, 180.0
Multimode
MM Fiber
RPK793S
Single Emitter
793
4.0
Multimode
MM Fiber
RPK808M
Multi-Emitter
808
15.0, 25.0, 30.0, 55.0, 60.0, 150.0
Multimode
MM Fiber
RPK808S
Single Emitter
808
4.0, 8.0
Multimode
MM Fiber
RPK830S
Single Emitter
830
1.0
Multimode
MM Fiber
RPK878MS
Multi-Emitter, Volume Bragg Grating (VBG) Laser Diodes
878
30.0, 65.0, 120.0
Multimode
MM Fiber
Narrow
RPK888MS
Multi-Emitter, Volume Bragg Grating (VBG) Laser Diodes
888
65.0, 120.0
Multimode
MM Fiber
Narrow
RPK915M
Multi-Emitter
915
30.0, 70.0, 160.0, 180.0, 300.0, 370.0
Multimode
MM Fiber
RPK915S
Single Emitter
915
12.0
Multimode
MM Fiber