Ultrafast Lasers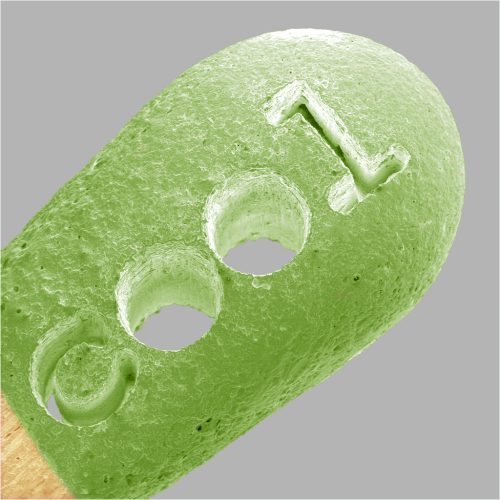 Ultrafast Lasers is a term that can refer to a number of various types of lasers. However, for our purposes, we are referring to mode-locked fiber lasers. Our ultrafast lasers are produced by mode locking a large number of phase-locked longitudinal modes from a broadband laser or from a material with a large gain bandwidth. Because of this, mode locking induces a beat frequency which results in picosecond or femtosecond duration laser pulses.  Furthermore, these ultrafast laser pulses are unique for their extremely high peak power and, combined with the ultrashort pulses, are ideal for a number of applications. For example: non-thermal ablation, micromachining, and non-linear spectroscopy including CARS and two-photon microscopy.
Our Products
We offer ultrafast mode locked lasers with pulse widths as short as 100 femtoseconds (100fs) up to 10 picoseconds (10ps). Furthermore, they produce a peak pulse energy up to 60 microjoules (60µJ) and pulse repetition rates up to 80 MHz. These lasers are typically available in the near infrared wavelength region. However, frequency doubling allows the generation of visible outputs in the green spectral region.
Let Us Help
In conclusion, if you have any questions or would like some assistance please contact us here. Furthermore, you can call us at 636.272.7227 to talk to a knowledgeable Product Manager. Alternatively, use the filters on this page, or check out our 'How to Select a Pulsed Laser' page to assist in narrowing down the selection. Finally, head to our Knowledge Center with our Lasers 101 page and Blogs and Whitepapers pages for further, in-depth reading.
Suggested Reading
Firstly, check out our Blogs:
"Peak Power and Average Power in ns and Sub-ns Lasers"
"Raman Spectroscopy: Why Are Picosecond Pulses Superior to Femtosecond?"
"2-Photon Microscopy: XSight's Vision for a Simplified Experience"
"The New Alcor 1064nm 5W Femtosecond Laser for Multi-Photon Microscopy!"
Finally, check out our Whitepapers:
"jYCaMP: An Optimized Calcium Indicator for Two-Photon Imaging at Fiber Laser Wavelengths"
"Context Dependent Sensory Processing Across Primary and Secondary Somatosensory Cortex"
| | | | | | | | | |
| --- | --- | --- | --- | --- | --- | --- | --- | --- |
| | ALCOR 1064 | Pulsed DPSS Lasers, Pulsed Fiber Lasers, Ultrafast Lasers | 1064 | 2.0, 5.0 | 0.025, 0.062 | 100fs, 110fs | 80MHz (Optional: 40MHz) | Active |
| | ALCOR 520 | Pulsed DPSS Lasers, Pulsed Fiber Lasers, Ultrafast Lasers | 520 | 0.800, 2.0 | 0.025 | 180fs | 80MHz (Optional: 40MHz) | Active |
| | ALCOR 780 | Pulsed DPSS Lasers, Pulsed Fiber Lasers, Ultrafast Lasers | 780 | 0.800 | 0.010 | 150fs | 80MHz (Optional: 40MHz) | Active |
| | ALCOR 920 | Pulsed DPSS Lasers, Pulsed Fiber Lasers, Ultrafast Lasers | 920 | 1.0, 2.0, 4.0 | 0.0125, 0.025, 0.050 | 100fs, 110fs, 130fs | 80MHz (Optional: 40MHz) | Active |
| | ALCOR Dual | Pulsed DPSS Lasers, Pulsed Fiber Lasers, Ultrafast Lasers | 920/1064 | 1.0, 2.0 | 0.0125, 0.025 | 100fs, 110fs, 130fs | 80MHz (Optional: 40MHz) | Active |
| | Altair | Pulsed DPSS Lasers, Pulsed Fiber Lasers, Ultrafast Lasers | 1040 | 10.0, 20.0 | 0.125, 0.250, 1.0 | 150fs, 250fs | 30MHz, 80MHz, Single shot to 40MHz | Active |
| | Antares | Pulsed DPSS Lasers, Pulsed Fiber Lasers, Ultrafast Lasers | 1030, 1064 | 10.0, 20.0, 30.0 | 0.125, 0.250, 0.375, 0.500 | 10ps | 80MHz | Active |
| | Diadem 1300 | Pulsed DPSS Lasers, Ultrafast Lasers | 1300 | 2.0 | 1.0 | 150fs | Single shot to 2MHz | Active |
| | Diadem IR | Pulsed DPSS Lasers, Ultrafast Lasers | 1030, 1064 | 10.0, 20.0, 30.0 | 10.0, 20.0, 30.0, 40.0 | 400fs, 10ps | Single shot to 2MHz | Active |
| | NPS-1064 | Pulsed DPSS Lasers, Ultrafast Lasers | 1064 | 0.050, 5.0, 10.0 | 0.125, 0.250 | 7ps | 40MHz | Passive |
| | NPS-355 | Pulsed DPSS Lasers, Ultrafast Lasers | 355 | 1.0 | 0.025 | 7ps | 40MHz | Passive |
| | NPS-532 | Pulsed DPSS Lasers, Ultrafast Lasers | 532 | 1.0, 5.0 | 0.025, 0.125 | 7ps | 40MHz | Passive |
| | Sirius GR | Pulsed DPSS Lasers, Ultrafast Lasers | 532 | 2.0 | 32.0 | 10ps | Single shot to 1MHz | Active |
| | Sirius IR | Pulsed DPSS Lasers, Ultrafast Lasers | 1064 | 5.0 | 60.0 | 10ps | Single shot to 1MHz | Active |