3D Scanning Lasers
What are 3D Scanning Lasers?
Similar to laser radar, 3D laser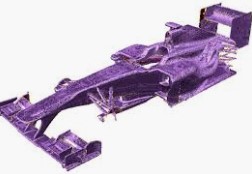 scanning is a non-contact, non-destructive technology that digitally captures the shape of objects creating a point cloud of data from the surface of an object.  The primary differentiator between laser radar and 3D scanning is the distance from the target. In this application, the laser is typically only few inches from the object under investigation. Short-pulsed lasers are typically used for this application, since the distance to the object is measured by looking at the roundtrip time-of-flight of each pulse, but frequency-modulated single-frequency fiber lasers can also be used for select applications.  On this page, you will find a list of all of the lasers we offer, geared toward this application.
| | | | | | | | | | |
| --- | --- | --- | --- | --- | --- | --- | --- | --- | --- |
| | 1.5um Broadband CW Fiber Lasers | CW Fiber Lasers | 1529-1610 | 0.160 | Broadband | | | | SM Fiber, PM Fiber |
| | 1.5um Pulsed Fiber Lasers | Pulsed Fiber Lasers | 1530-1564 | 0.150, 1.0, 4.0 | | 5.0, 25.0, 80.0 | 400ps, 50ns | 5kHz, 1MHz, 2MHz | |
| | 1um Pulsed Fiber Lasers | Pulsed Fiber Lasers | 1030-1100 | 5.0 | | 150.0 | 400ps, 50ns | 10kHz, 100kHz, 1MHz | |
| | Quantas-Q-SPARK-1064 | Pulsed DPSS Lasers | 1064 | 0.010 | | 10000.0 | 800ps, 2ns | 100Hz | |
| | Quantas-Q-SPARK-266 | Pulsed DPSS Lasers | 266 | 0.010 | | 1500.0 | 2ns | 20Hz | |
| | Quantas-Q-SPARK-355 | Pulsed DPSS Lasers | 355 | 0.010 | | 2500.0 | 2ns | 20Hz | |
| | Quantas-Q-SPARK-532 | Pulsed DPSS Lasers | 532 | 0.010 | | 2500.0 | 2ns | 20Hz | |
| | SB1-1064 | Pulsed DPSS Lasers, Microchip Lasers | 1064 | 0.008, 0.012, 0.040, 0.110, 0.150, 0.200, 0.225, 0.400 | | 2.0, 15.0, 20.0, 30.0, 40.0, 60.0, 80.0 | 400ps, 1.3ns | 100Hz, 200Hz, 1kHz, 5kHz, 10kHz, 15kHz, 55kHz, 100kHz | |
| | SB1-266 | Pulsed DPSS Lasers, Microchip Lasers | 266 | 0.002, 0.005 | | 0.500, 1.0, 2.0 | 1.3ns | 1kHz, 5kHz, 10kHz | |
| | SB1-355 | Pulsed DPSS Lasers, Microchip Lasers | 355 | 0.010 | Narrow | 1.0 | 1.3ns | 10kHz | |
| | SB1-473 | Pulsed DPSS Lasers, Microchip Lasers | 473 | 0.0009, 0.010, 0.015 | | 1.0, 3.0, 9.0 | 2ns | 100Hz, 5kHz, 10kHz | |
| | SB1-532 | Pulsed DPSS Lasers, Microchip Lasers | 532 | 0.004, 0.006, 0.010, 0.017, 0.020, 0.030, 0.040, 0.075, 0.100 | | 0.300, 7.0, 10.0, 15.0, 20.0, 30.0, 40.0 | 400ps, 1.3ns | 10Hz, 100Hz, 200Hz, 1kHz, 5kHz, 10kHz, 15kHz, 55kHz, 100kHz | |
| | SB1-946 | Pulsed DPSS Lasers, Microchip Lasers | 946 | 0.004, 0.060, 0.070, 0.105 | | 7.0, 12.0, 35.0 | 2ns | 100Hz, 5kHz, 10kHz | |
| | Wedge-HB/XB 1064 | Pulsed DPSS Lasers | 1064 | 4.0 | | 2000.0, 4000.0 | 1.5ns | Single shot to 1kHz, Single shot to 2kHz | |
| | Wedge-HB/XB 266 | Pulsed DPSS Lasers | 266 | 0.300, 0.500 | | 150.0, 500.0 | 1.5ns, 1.8ns | Single shot to 2kHz | |
| | Wedge-HB/XB 355 | Pulsed DPSS Lasers | 355 | 0.400, 0.600 | | 200.0, 600.0 | 1.2ns, 1.5ns | Single shot to 1kHz, Single shot to 2kHz | |
| | Wedge-HB/XB 532 | Pulsed DPSS Lasers | 532 | 2.0 | | 1000.0, 2000.0 | 1.5ns | Single shot to 1kHz, Single shot to 2kHz | |
| | Wedge-HF/XF 1064 | Pulsed DPSS Lasers | 1064 | 1.5, 4.0 | | 70.0, 180.0 | 400ps - 1.5ns, 400ps - 1.6ns, 700ps - 2.5ns | 10kHz to 100kHz, 50kHz to 200kHz | |
| | Wedge-HF/XF 266 | Pulsed DPSS Lasers | 266 | 0.050, 0.180 | | 5.0, 15.0 | 700ps - 1500ps, 400ps - 700ps | 10kHz to 50kHz | |
| | Wedge-HF/XF 355 | Pulsed DPSS Lasers | 355 | 0.800 | | 40.0 | 500ps - 1ns | 10kHz to 50kHz | |
| | Wedge-HF/XF 532 | Pulsed DPSS Lasers | 532 | 0.500, 1.5, 2.0, 4.0 | | 30.0, 40.0, 80.0, 120.0 | 500ps - 2ns, 700ps - 2ns, 400ps - 1.5ns, 400ps - 1ns | 10kHz to 100kHz, 50kHz to 200kHz, Single shot to 10kHz | |
| | Wedge-XB 1572 | Pulsed DPSS Lasers | 1572 | 0.800 | | 8000.0 | 2.5ns | 1kHz | |
| | Wedge-XB 3um | Pulsed DPSS Lasers | 3106 | 0.200 | | 100.0 | 3ns | Single shot to 2kHz | |