Joining Process Lasers: Welding, Cladding & More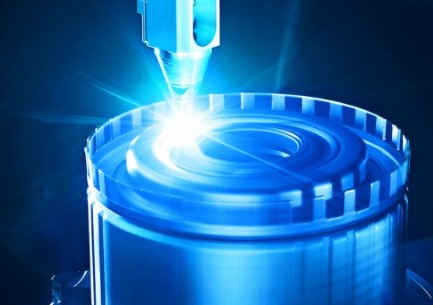 What are Joining Process Lasers?
Joining Process Lasers are typically CW laser diodes used for various joining applications such as welding, cladding, brazing, and soldering. These lasers utilize high-intensity light beams to create localized heat, enabling the precise fusion or bonding of different materials. Their non-contact nature, coupled with their high energy density, makes them ideal for joining applications in industries such as automotive, aerospace, electronics, and medical devices. Manufacturers can achieve superior joinery with increased efficiency, reduced heat-affected zones, and enhanced product quality.
Have questions?
Joining Process Laser Applications
Cladding/Deposition Lasers: Laser cladding (typically 808, 9XX, or 1064nm, multimode, high-power diode bar or stack) is a material processing technique in which a small amount of material is added to the surface of another material in a controlled manner.  Typically, this is done in one of two ways either by blowing a focused jet of powdered material in a buffer gas coincident with the cladding laser spot or by depositing the material on the surface first and then scanning over it with the cladding laser.
Welding Lasers: In laser welding, the goal is to use the high-power long pulse lasers with a flat top beam profile to melt the material and fuse together each piece.  The laser beam is typically focused onto the joint between the two parts along with an unfocused cover gas, whose primary objective is to prevent oxidation. Unlike cutting lasers, welding lasers (typically high-power diode bars or stacks) do not to remove material through ablation, utilizing lower powers and larger spot sizes.
Brazing Lasers: Brazing involves joining two or more materials by melting a filler material that has a lower melting point than the base materials. These lasers provide precise control over the heat input, allowing for localized melting of the filler material without excessively heating the base materials. This results in strong joints with minimal distortion and excellent aesthetics.
Soldering Lasers: Soldering is a process where a filler material, known as solder, is melted to join two or more components together. These lasers offer advantages in soldering applications by providing rapid, controlled heating of the solder and the workpieces. This leads to reliable and high-quality solder joints, particularly in applications requiring fine-scale connections or in areas with restricted accessibility.
Recommended Laser Series
We recommend the following laser series options for Joining Process Laser applications. There can often be a ton of options and many variables. Contact us today for help finding the perfect laser for your specific application!
Have questions?