PDT Lasers: Photodynamic Therapy Lasers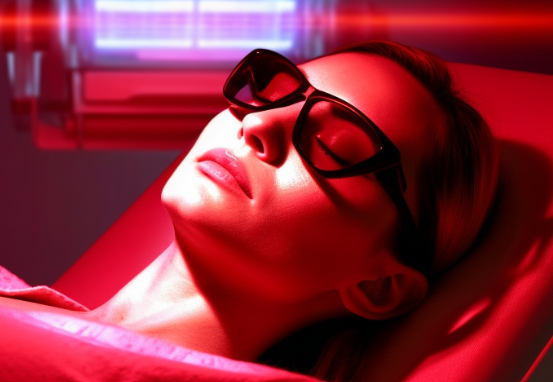 What are PDT Lasers?
Photodynamic therapy or PDT, refers to any use of modulated laser light, used in conjunction with a photosensitizing chemical substance to induce a therapeutic response. Among the advantages of Photodynamic therapy is lessening the need for delicate surgery and lengthy recuperation and minimal formation of scar tissue and disfigurement. PDT is widely considered to be minimally invasive and minimally toxic. Applications of PDT lasers vary widely from photoactivated medicines to cancer targeting photothermal nanoparticles, to near-infrared laser-induced vein dilation.
Have questions?
PDT Applications
Cancer Treatment: Laser diodes are utilized in cancer treatment to selectively target and destroy cancer cells. The process involves administering a photosensitizing agent that accumulates in cancer cells. When activated by laser light, typically in the range of 630 to 800 nanometers, the photosensitizer generates reactive oxygen species that cause cell death. PDT can be used as a localized treatment for superficial cancers or in combination with other therapies for deeper tumors.
Dermatology: Laser diodes are employed in dermatology to treat various skin conditions, including precancerous lesions, acne, and certain types of skin cancers. The photosensitizer is applied topically or injected systemically, targeting the abnormal cells or lesions. Laser light in the range of 630 to 660 nanometers is then used to activate the photosensitizer, leading to cell destruction or targeted therapy. PDT in dermatology offers a non-invasive or minimally invasive approach with excellent cosmetic outcomes.
Ophthalmology: Laser diodes are used in ophthalmology to treat certain eye conditions, such as age-related macular degeneration (AMD). A photosensitizing agent is injected intravenously and selectively accumulates in abnormal blood vessels in the retina. Laser light in the range of 690 to 800 nanometers is then directed to the target area, activating the photosensitizer and causing closure or destruction of the abnormal vessels. PDT can help preserve vision and slow the progression of AMD.
Recommended Laser Series
We recommend the following laser series options for PDT applications. There can often be a ton of options and many variables. Contact us today for help finding the perfect laser for your specific application!
Have questions?