Medical & Healthcare Lasers – Lasers for the Medical Market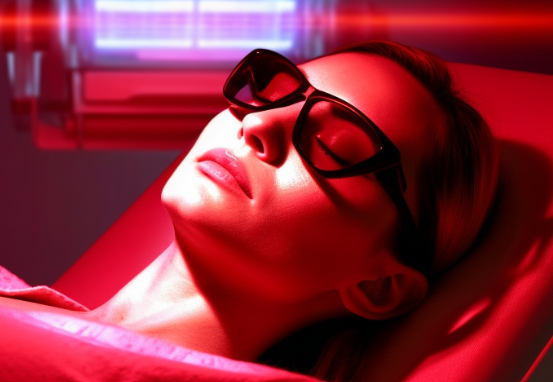 What are Medical & Healthcare Lasers?
Medical & Healthcare Lasers encompass a wide range of advanced laser technologies that contribute to the field of medicine and patient care. These highly precise and versatile devices are utilized in various medical procedures, diagnostics, and therapeutic treatments. They offer healthcare professionals innovative tools to address specific medical needs, enhance surgical precision, promote healing, and improve overall patient outcomes.
Have questions?
Medical laser technology has revolutionized how many standard medical procedures are now performed. For example, there was a time when the only way to remove a tattoo was for a doctor to cut out the tattooed area and replace it with a skin graft from another part of the body. Today doctors can use high energy q-switched pulsed lasers to break apart the ink into smaller molecules that the body can pass naturally. The laser aesthetics market includes applications such as tattoo removal, hair removal, scar tissue reduction, and acne reduction, to name a few.  Additionally, medical lasers are also heavily used in dental surgery for applications such as crown troughing, pocket disinfection, gingival contouring, and periodontal surgery. While aesthetics and dental surgery have historically been two of the most popular markets for medical lasers, over the past decade as photodynamic therapy (PDT) has gained mass deployment the need for PDT lasers has rapidly grown.
PDT is a common term in the medical community, which has been used to describe treatments ranging from near-infrared laser-induced vascular dilatation to photo-thermal excitation of nanorods embedded in cancer tumors. PDT is also used in drug deployment where laser light is used to activate both dermal and subdermal treatments utilizing a specific drug, called a photosensitizing agent. With such a wide variety of medical laser applications so is the rage of laser technologies used, ranging from low power visible diodes to high pulse energy flash lamp pumped q-switched solid-state lasers.
Some of the most widely used medical laser applications include aesthetics (such as laser hair removal and tattoo removal), dental surgery, and photodynamic therapy.
Medical & Healthcare Laser Applications
Here are some of the key applications we support in the Medical & Healthcare Markets – Click an Application Group to learn more:
Tattoo Removal
Hair Removal
Scar Reduction
Soft Tissue Surgery
Periodontal Treatment
Teeth Whitening
Cancer Treatment
Dermatology – PDT
Ophthalmology – PDT
Have questions?