Defense & Aerospace Lasers – Lasers for Defense & Aerospace Markets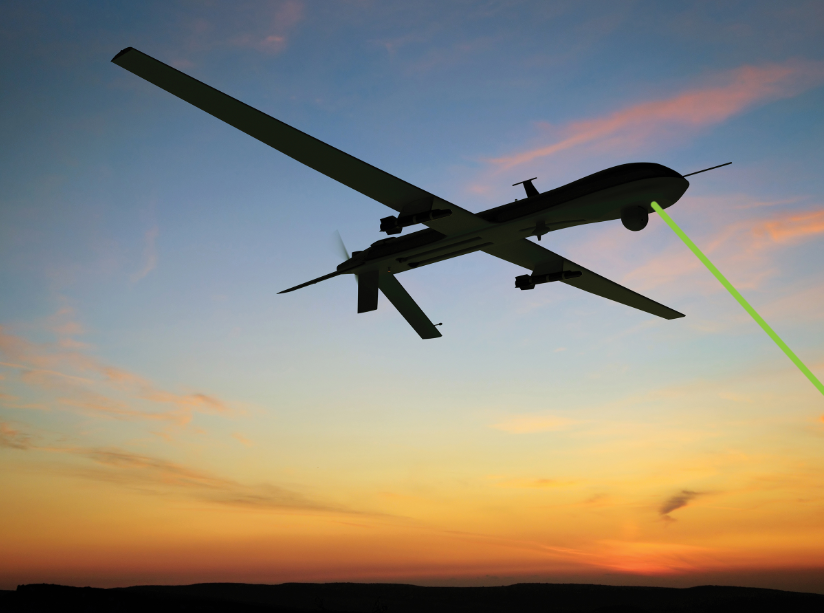 What are Defense & Aerospace Lasers?
Defense & Aerospace Lasers are cutting-edge laser systems designed specifically for applications in the defense and aerospace industries. These advanced lasers serve a multitude of purposes, ranging from remote sensing and target acquisition to precision ranging and illumination. With their ability to provide accurate measurements, enhance situational awareness, and deliver focused energy, defense and aerospace lasers are instrumental in supporting military operations, aerospace research, and strategic surveillance. They are integral components in modern defense and aerospace technologies, contributing to the development of more effective and efficient systems for a wide range of applications.
Have questions?
Lasers are widely deployed throughout modern military technology, ranging from electro-optic sensors to directed energy weaponry. Because the range of applications for lasers in the defense community is so wide; so too are the variety of laser techniques, especially solid-state lasers.  Solid-state lasers, including diode lasers, diode pumped solid state (DPSS) lasers, and fiber lasers offer superior mechanical integrity and lifetime reliability when compared to other technologies such as gas lasers.
Within the vast defense application space, some of the largest submarkets for solid-state lasers are Remote Sensing & Imaging, Targeting & Ranging, and Laser Illumination.  Some of the most notable examples of these two categories are laser designation, night vision, and lidar.  While these systems utilize widely different technologies from high pulse energy DPSS lasers to single frequency long coherence length fiber lasers, one thing that most of these applications have in common is that they operate in the near infrared region.  The main motivations for this are two-fold, first and for most in defense laser applications is the fact that eye safety is of the utmost importance and secondly most laser applications in defense require a degree of anonymity making visible lasers undesirable.
Defense & Aerospace Laser Applications
Here are some of the key applications we support in the Defense & Aerospace Markets – Click an Application Group to learn more:
Bathymetry
LIDAR
3D Scanning
Range Finding
Target Designation
Night Vision
Laser Dazzling
Anti-Sensor
Don't Get Stuck With Outdated Technology!
Aging lasers can leave you with subpar
performance, missed opportunities and maintenance
costs. Find the right laser for your application.
Have questions?