Picosecond Lasers
Picosecond lasers are one of the most diverse categories of pulsed lasers available on the market today since picosecond pulses (10-12s) can be generated by q-switching, gain switching, and mode locking.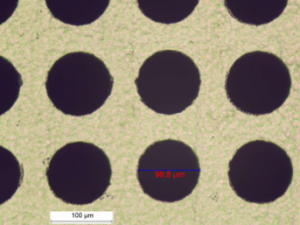 Picosecond pulses can be produced from diode-pumped solid-state (DPSS) lasers, fiber lasers, and microchip lasers allowing for an extensive wavelength range from the ultraviolet through the infrared region.  Additionally, this broad range of lasers enables pulse energies in the nJ, uJ, and mJ levels with pulse repetition rates varying from Hz to MHz.  The high peak power and short pulse widths (pulse duration) of these lasers are ideal for a wide range of applications especially for material processing and micromachining industrial applications such as laser texturing, trimming, and drilling.
Picosecond Ultrafast Lasers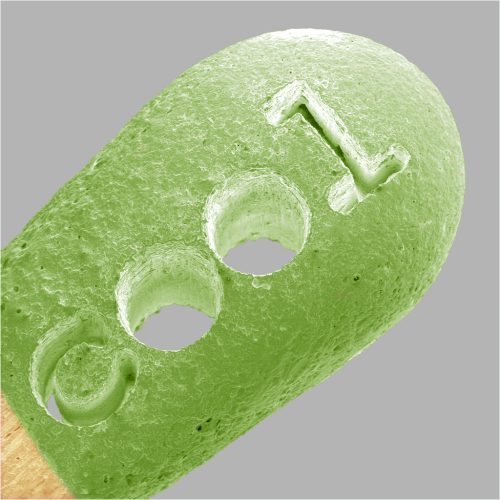 Pico lasers that produce less than 10 picoseconds pulses belong to the category of ultrafast lasers or ultrashort pulse lasers.  Ultrafast Lasers are ideal for the cold ablation of any material, including metals, ceramics, polymers, composites, coatings, glass, plastics, diamonds, and PET. Ultrafast lasers can even operate on layered substrates. Cold ablation allows for material to be removed without heating the residual matter. Thus, femtosecond fiber lasers will not produce heat affected zones (HAZ), splatter, or significant recast. Additionally, these ultrafast picosecond lasers will eliminate the need for any post-processing.
Our Picosecond Products
RPMC is your Picosecond Laser Supplier, offering ps pulsed lasers at various levels of integration from OEM to turn-key, benchtop, laboratory and research laser systems. Our lasers are available with UV, Green, NIR, and SWIR wavelength options, including 266 nm, 355 nm, 532 nm, 1030 nm, 1064 nm, and 1100 nm. On this page, you will find picosecond pulse duration options from 750 ps down to 2 ps, as well as nanosecond (ns) and femtosecond (fs) pulse width options. Repetition rate options are available from single shot up to 80 MHz.
Picosecond Applications
The picosecond laser benefits make them a good fit for many applications. Typically, various forms of micromachining and material processing come to mind, as mentioned above. The reduction of HAZ and elimination of post-processing makes these lasers desirable for processing of many materials, especially sensitive materials, including medical devices, where rough edges and pits can lead to collection and growth of bacteria, for example. Pico lasers also allow for very fine features to be machined without deformation of the surrounding material. The same is true for femtosecond lasers. However, the picosecond laser cost tends to be much more attractive, with high peak powers and higher average powers available at a lower price, and a less complicated system.
Some other applications that benefit from high peak power picosecond pulsed lasers include various medical applications, such as tattoo removal, pigment removal / pigment reduction, hair removal, and other ablation-based surgical procedures. Laser microscopy, optical parametric oscillators (OPO) pumping, time-of-flight (ToF) LIDAR, pump-probe measurements, and optical fiber communications all benefit from the used of picosecond pulsed lasers.
Let Us Help
In conclusion, if you have any questions or would like some assistance, do not hesitate to contact us here. Furthermore, you can call us at 636.272.7227 to talk to a knowledgeable Product Manager and receive one-on-one customer service. Alternatively, use the filters on this page, or check out our 'How to Select a Pulsed Laser' page to assist in narrowing down the selection of picosecond lasers for sale. Whether you are looking for picosecond fiber lasers, picosecond DPSS YAG lasers, or microchip lasers, we should have what you need. If we don't, we will tell you where you can find it.  Finally, head to our Knowledge Center with our Lasers 101, Blogs, Whitepapers, and FAQ pages for further, in-depth reading.
| | | | | | | | | |
| --- | --- | --- | --- | --- | --- | --- | --- | --- |
| | 1.5um Pulsed Fiber Lasers | Pulsed Fiber Lasers | 1540-1560 | 0.150, 1.0, 5.0 | 5.0, 25.0, 80.0 | 400ps, 50ns | 5kHz, 1MHz, 2MHz | |
| | 1um Pulsed Fiber Lasers | Pulsed Fiber Lasers | 1030-1100 | 5.0 | 150.0 | 400ps, 50ns | 10kHz, 100kHz, 1MHz | Active |
| | Antares | Pulsed DPSS Lasers, Pulsed Fiber Lasers, Ultrafast Lasers | 1030, 1064 | 10.0, 20.0, 30.0 | 0.125, 0.250, 0.375, 0.500 | 10ps | 80MHz | Active |
| | neoMOS | Pulsed DPSS Lasers | 1064 | 5.0, 15.0, 50.0, 75.0, 100.0 | 250.0, 400.0, 500.0 | 600fs, 700fs, 900fs, 10ps, 40ps, 70ps, 100ps | | |
| | neoVAN | DPSS Amplifiers | 1064 | 50.0 | 5000.0 | 400ps, CW | | |
| | NPS-1064 | Pulsed DPSS Lasers, Ultrafast Lasers | 1064 | 0.050, 5.0, 10.0 | 0.125, 0.250 | 7ps | 40MHz | Passive |
| | NPS-355 | Pulsed DPSS Lasers, Ultrafast Lasers | 355 | 1.0 | 0.025 | 7ps | 40MHz | Passive |
| | NPS-532 | Pulsed DPSS Lasers, Ultrafast Lasers | 532 | 1.0, 5.0 | 0.025, 0.125 | 7ps | 40MHz | Passive |
| | SB1-1064 | Pulsed DPSS Lasers, Microchip Lasers | 1064 | 0.008, 0.012, 0.040, 0.110, 0.150, 0.200, 0.225, 0.400 | 2.0, 15.0, 20.0, 30.0, 40.0, 60.0, 80.0 | 400ps, 1.3ns | 100Hz, 200Hz, 1kHz, 5kHz, 10kHz, 15kHz, 55kHz, 100kHz | Passive |
| | SB1-532 | Pulsed DPSS Lasers, Microchip Lasers | 532 | 0.004, 0.006, 0.010, 0.017, 0.020, 0.030, 0.040, 0.075, 0.100 | 0.300, 7.0, 10.0, 15.0, 20.0, 30.0, 40.0 | 400ps, 1.3ns | 10Hz, 100Hz, 200Hz, 1kHz, 5kHz, 10kHz, 15kHz, 55kHz, 100kHz | Passive |
| | Sirius GR | Pulsed DPSS Lasers, Ultrafast Lasers | 532 | 2.0 | 32.0 | 10ps | Single shot to 1MHz | Active |
| | Sirius IR | Pulsed DPSS Lasers, Ultrafast Lasers | 1064 | 5.0 | 60.0 | 10ps | Single shot to 1MHz | Active |
| | VaryDisk E150 | Pulsed DPSS Lasers | 1030 | 150.0 | 150000.0 | 2ps - 1ns | 1kHz to 10kHz | Active |
| | Vento-1064 | Pulsed DPSS Lasers | 1064 | 16.0, 25.0, 40.0 | 600.0, 1000.0, 1500.0 | 500ps - 1.5ns | 50kHz to 120kHz, 80kHz to 200kHz | Active |
| | Vento-532 | Pulsed DPSS Lasers | 532 | 8.0, 15.0, 20.0 | 300.0, 550.0, 750.0 | 500ps - 1.2ns | 50kHz to 120kHz, 80kHz to 200kHz | Active |
| | Wedge-HF/XF 1064 | Pulsed DPSS Lasers | 1064 | 1.5, 4.0 | 70.0, 180.0 | 400ps - 1.6ns, 700ps - 2.5ns | 10kHz to 100kHz, 50kHz to 200kHz | Active |
| | Wedge-HF/XF 266 | Pulsed DPSS Lasers | 266 | 0.050, 0.180 | 5.0, 15.0 | 400ps - 700ps, 500ps - 1ns | 10kHz to 50kHz | Active |
| | Wedge-HF/XF 355 | Pulsed DPSS Lasers | 355 | 0.800 | 40.0 | 500ps - 1ns | 10kHz to 50kHz | Active |
| | Wedge-HF/XF 532 | Pulsed DPSS Lasers | 532 | 0.500, 1.5, 2.0, 4.0 | 30.0, 40.0, 80.0, 120.0 | 400ps - 1ns, 500ps - 1.5ns, 750ps - 2ns, 750ps - 2.5ns | 10kHz to 100kHz, Single shot to 10kHz | Active |