Fiber Amplifiers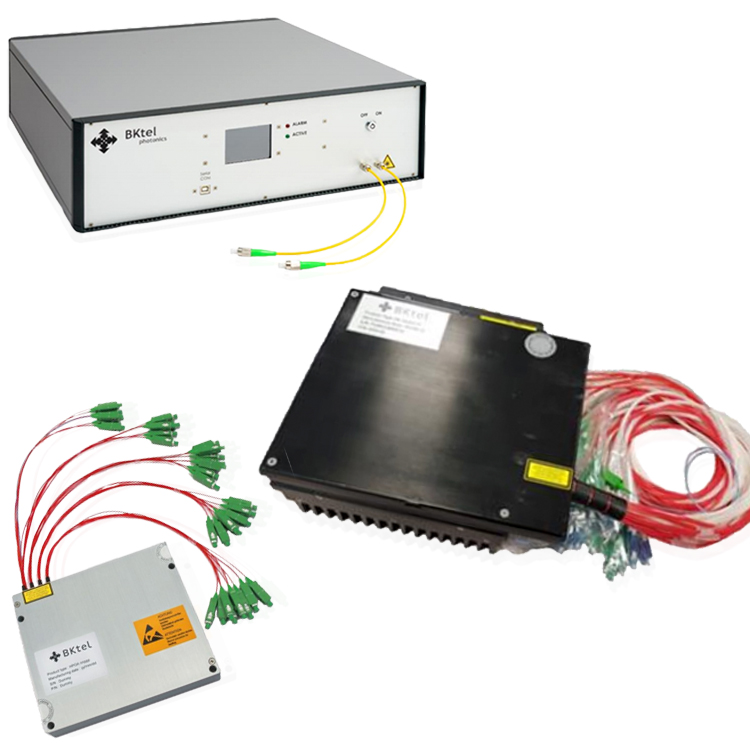 RPMC Lasers Inc. offers a wide variety of fiber amplifiers at 1.0um and 1.5um, with pulsed or CW capabilities.  Firstly, our advanced line of fiber amplifiers are equipped with up to 40 dBm of output power.  Secondly, our fiber amplifiers possess numerous features, such as low noise, compact package size, and digital control system.  Finally, we also have available SLM configurations with narrow linewidth amplification.
Applications for pulsed and CW fiber laser amplifiers include test and measurement, atom trapping, free space communication, long haul, metro, and access networks, single channel networks.
Let Us Help
In conclusion, if you have any questions or would like some assistance please contact us here or call us at 636.272.7227 to talk to a knowledgeable Product Manager. Alternatively, use the filters on this page, or check out our 'How to Select a Laser Amplifier' page to assist in narrowing down the selection. Finally, head to our Knowledge Center with our Lasers 101 page and Blogs and Whitepapers pages for further, in-depth reading.
Suggested Reading
Firstly, check out our fiber amplifier White Papers.
Finally, check out our fiber amplifier Blogs.
| | | | | | | |
| --- | --- | --- | --- | --- | --- | --- |
| | 1.5um Fiber Amplifiers | Fiber Amplifiers | 1529-1605 | 0.0001, 0.00025, 0.001, 0.0016, 0.500, 1.0, 2.0, 5.0, 10.0 | -14...+12 dBm | Linear, Random |
| | 1um Fiber Amplifiers | Fiber Amplifiers | 1030-1100 | 5.0, 10.0, 40.0 | -8...+15 dBm | Linear, Random |
| | 2um Fiber Amplifiers | Fiber Amplifiers | 1750-2054 | 10.0 | -8...+15 dBm | Linear, Random |