Limited Supply – In Stock – Buy Now!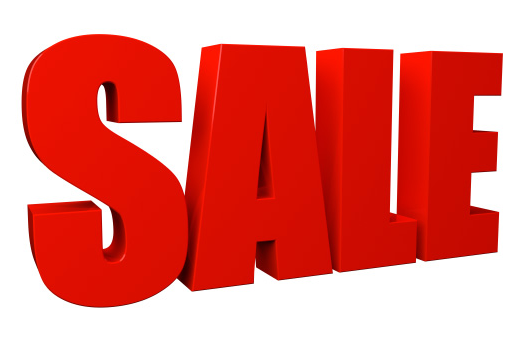 Limited Supply – In Stock – Buy Now: This page contains an ever-changing assortment of various laser types at marked-down/discount prices. Whether it is a discontinued product, a canceled order that had already shipped to our facility, we bought overstock that a customer did not need, the laser is a non-standard configuration that doesn't fit one of our existing categories, or some other reason, these products have found a temporary home here. All of the products on this page are Brand New, high-quality lasers, still in the original packaging. These products are only available while supplies last. What we've got in stock is what we've got, and when they're gone, they're gone! So, if you see something that works for your needs, why not save a few bucks with a great deal on a great laser!?
In addition to the Limited Supply – In Stock – Buy Now products listed below, RPMC Lasers offers a wide range of solid-state laser technologies. Our laser solutions include Diode Lasers, CW Lasers & Modules, Laser Amplifiers, Pulsed Lasers, and Laser Electronics & Accessories.  We also provide a wide range of custom solid-state lasers and laser diode subsystems.
Let Us Help
If you have any questions or would like some assistance selecting the best laser for your application, please contact us here. Furthermore, you can call us at 636.272.7227 to talk to a knowledgeable Product Manager. Alternatively, you can also use the filters on this page to assist in narrowing down the selection. Finally, head to our Knowledge Center with our Lasers 101 page and Blogs and Whitepapers pages for further, in-depth reading.
Picture
Part Number

Type

Wavelength (nm)

Output power (W)

Mode

Output

Price

Buy Now

BDL130-808-F4-F
Multi-Emitter
808
130.0
Multimode
MM Fiber
Add to cart
C-Wedge HB 3um
Pulsed DPSS Lasers
3000
Add to cart
CWV-TO-P100-W850
VCSELs
850
0.100
Multimode
Free Space
Add to cart
HL6548FG
Single Emitter
660
0.1
Single-Mode Lasers
Free Space

$

60.00
Add to cart
JDL-BAB-20-47-976-TE-80-2.0-LAR
Array (Bar)
976
80.0
Multimode
Free Space

$

150.00
Add to cart
JOLD-100-HS-2L-808
Array (Bar)
808
100.0
Multimode
Free Space
Add to cart
JOLD-180-CPFN-1L 1035
Array (Bar)
1035
180.0
Multimode
Free Space
Add to cart
JOLD-35-CPNF-1L 975
Array (Bar)
975
35.0
Multimode
Free Space
Add to cart
JOLD-50-CPNN-1L 791
Array (Bar)
792
50.0
Multimode
Free Space
Add to cart
JOLD-60-CPNN-1L 891
Array (Bar)
891
60.0
Multimode
Free Space
Add to cart
JOLD-70-CPFN-1L 808
Array (Bar)
808
70.0
Multimode
Free Space
Add to cart
QL63F5SA
Single Emitter
637
0.010
Single-Mode Lasers
Free Space
Add to cart
RPM9-852-0100-S50
Single Emitter
852
0.070, 0.150
Single-Mode Lasers
Free Space
Add to cart
RWLB-980-012-H
Multi-Emitter
980
12.0
Multimode
MM Fiber
Add to cart
RWLP-1430-002m-9-DFB
Distributed Feedback (DFB) Lasers
1430
0.002
Single-Mode Lasers
SM Fiber
Add to cart
RWLP-1550-003m-9-DFB
Distributed Feedback (DFB) Lasers
1550
0.003
Single-Mode Lasers
SM Fiber
Add to cart
RWLP-445-001-M
Single Emitter
445
1.0
Multimode
MM Fiber
Add to cart
RWLP-445-030m-4
Single Emitter
445
0.030
Multimode
SM Fiber

$

500.00
Add to cart
RWLP-520-050m-M
Single Emitter
520
0.050
Single-Mode Lasers
MM Fiber
Add to cart
RWLP-808-100m-M-PD
Single Emitter
808
0.100
Multimode
MM Fiber
Add to cart
RWLP-905-050m-M-PD
Single Emitter
905
0.050
Multimode
MM Fiber
Add to cart