Femtosecond Lasers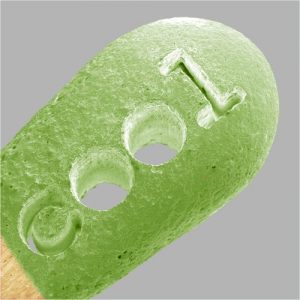 RPMC is your Femtosecond Laser Supplier! Femtosecond (fs) Lasers (ultrafast lasers, or ultra-short pulse width lasers) generate pulses at the scale of ≈10-15s through a process known as mode-locking. Mode-locked lasers utilize phase locking to interfere a large number of lasing modes together in such a way as to cause the generation of ultrafast pulses. As a result of having such short pulse widths, femtosecond lasers have incredibly high peak powers typically in the MW to GW range. Femtosecond Laser Applications: The high peak power, high energy pulses, and short pulse widths of femtosecond lasers are ideal for a wide range of applications especially for non-linear spectroscopy, second harmonic generation (SHG), and micromachining.
Pulsed Lasers that produce less than 10 picoseconds pulses belong to the category of ultrafast lasers or ultra short pulse lasers, even though they may still be called picosecond lasers.  Ultrafast Lasers are ideal for the cold ablation of any material, including metals, ceramics, polymers, composites, coatings, glass, plastics, diamonds, and PET. Ultrafast lasers can even operate on layered substrates. Cold ablation allows for material to be removed without heating the residual matter. Thus, ultrafast fiber lasers (femtosecond fiber lasers) will not produce heat affected zones, splatter, or significant recast. Additionally, these lasers will eliminate the need for any post-processing.
Femtosecond fiber based lasers are starting to replace older, bulkier Ti:Sapphire lasers. Femtosecond laser prices are much lower when compared to the ti sapphire laser price. Total cost of ownership and maintenance time and cost are also lower with air-cooled fiber lasers when compared to water-cooled Ti:Sapphire laser systems. The Alcor laser platform is a great contender for replacing these legacy laser sources.
Our Products
RPMC lasers offers a wide range of high quality femtosecond pulsed lasers designed with repetition rates ranging from single shot up to 80 MHz, ultrashort pulse durations from 150 up to 900 femtoseconds, and various pulse energy specifications depending on the configuration. Our femtosecond lasers are available in 515 nm, 532 nm, 920nm, 1030 nm, 1035 nm, 1064 nm, and 1300 nm wavelengths, with average power up to 30 W available.  We supply diode-pumped solid-state (DPSS) lasers, fiber lasers, and DPSS amplifiers in our femtosecond laser category.
Let Us Help!
In conclusion, if you have any questions about femtosecond fiber laser technology, or would like some assistance, don't hesitate to get in touch with us here. Furthermore, you can call us at 636.272.7227 to talk to a knowledgeable Product Manager. Alternatively, you can also use the filters on this page to assist in narrowing down the selection of femtosecond lasers for sale. Finally, head to our Knowledge Center, with our Lasers 101, Blogs, Whitepapers, Press Releases, and FAQ pages, for further, in-depth reading.
Suggested Reading
Firstly, check out our Blogs:
"2-Photon Microscopy: XSight's Vision for a Simplified Experience"
"The New Alcor 1064nm 5W Femtosecond Laser for Multi-Photon Microscopy!"
"Advantages of Two-Photon Microscopy Utilizing Femtosecond Fiber Lasers"
Finally, check out our Whitepapers:
"jYCaMP: An Optimized Calcium Indicator for Two-Photon Imaging at Fiber Laser Wavelengths"
"Context Dependent Sensory Processing Across Primary and Secondary Somatosensory Cortex"
| | | | | | | | | |
| --- | --- | --- | --- | --- | --- | --- | --- | --- |
| | ALCOR 1064 | Pulsed DPSS Lasers, Pulsed Fiber Lasers, Ultrafast Lasers | 1064 | 2.0, 5.0 | 0.025, 0.062 | 100 Femtosecond Lasers, 110 Femtosecond Lasers | 80MHz (Optional: 40MHz) | Active |
| | ALCOR 520 | Pulsed DPSS Lasers, Pulsed Fiber Lasers, Ultrafast Lasers | 520 | 0.800, 2.0 | 0.025 | 180 Femtosecond Lasers | 80MHz (Optional: 40MHz) | Active |
| | ALCOR 780 | Pulsed DPSS Lasers, Pulsed Fiber Lasers, Ultrafast Lasers | 780 | 0.800 | 0.010 | 150 Femtosecond Lasers | 80MHz (Optional: 40MHz) | Active |
| | ALCOR 920 | Pulsed DPSS Lasers, Pulsed Fiber Lasers, Ultrafast Lasers | 920 | 1.0, 2.0, 4.0 | 0.0125, 0.025, 0.050 | 100 Femtosecond Lasers, 110 Femtosecond Lasers, 130 Femtosecond Lasers | 80MHz (Optional: 40MHz) | Active |
| | ALCOR Dual | Pulsed DPSS Lasers, Pulsed Fiber Lasers, Ultrafast Lasers | 920/1064 | 1.0, 2.0 | 0.0125, 0.025 | 100 Femtosecond Lasers, 110 Femtosecond Lasers, 130 Femtosecond Lasers | 80MHz (Optional: 40MHz) | Active |
| | Altair | Pulsed DPSS Lasers, Pulsed Fiber Lasers, Ultrafast Lasers | 1040 | 10.0, 20.0 | 0.125, 0.250, 1.0 | 150 Femtosecond Lasers, 250 Femtosecond Lasers | 30MHz, 80MHz, Single shot to 40MHz | Active |
| | Diadem 1300 | Pulsed DPSS Lasers, Ultrafast Lasers | 1300 | 2.0 | 1.0 | 150 Femtosecond Lasers | Single shot to 2MHz | Active |
| | Diadem IR | Pulsed DPSS Lasers, Ultrafast Lasers | 1030, 1064 | 10.0, 20.0, 30.0 | 10.0, 20.0, 30.0, 40.0 | 400 Femtosecond Lasers, 10 Picosecond Lasers | Single shot to 2MHz | Active |
| | neoMOS | Pulsed DPSS Lasers | 1064 | 5.0, 15.0, 50.0, 75.0, 100.0 | 250.0, 400.0, 500.0 | 600 Femtosecond Lasers, 700 Femtosecond Lasers, 900 Femtosecond Lasers, 10 Picosecond Lasers, 40 Picosecond Lasers, 70 Picosecond Lasers, 100 Picosecond Lasers | | |
| | neoYb | DPSS Amplifiers | 1030 | 100.0 | 50.0, 500.0 | 700 Femtosecond Lasers, CW Laser Amplifiers | | |