Femtosecond Lasers Overview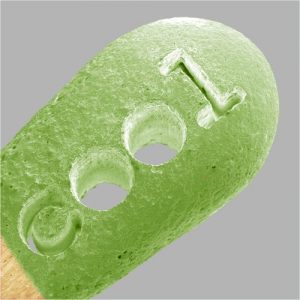 Femtosecond (fs) Lasers, or ultra-short pulse width lasers, generate pulses at the scale of ≈10-15s through a process known as mode-locking. Mode-locked lasers utilize phase locking to interfere a large number of lasing modes together in such a way as to cause the generation of ultrafast laser pulses.  As a result of having such short pulse widths, femtosecond lasers have incredibly high peak powers typically in the MW to GW range.   The high peak power and short pulse widths of femtosecond lasers are ideal for a wide range of applications especially for non-linear spectroscopy, second harmonic generation (SHG), and micromachining.
Pulsed Lasers that produce less than 10 picoseconds pulses belong to the category of ultrafast lasers or ultrashort pulse lasers.  Ultrafast Lasers are ideal for the cold ablation of any material, including metals, ceramics, polymers, composites, coatings, glass, plastics, diamonds, and PET. Ultrafast lasers can even operate on layered substrates. Cold ablation allows for material to be removed without heating the residual matter. Thus, femtosecond fiber lasers will not produce heat affected zones, splatter, or significant recast. Additionally, these lasers will eliminate the need for any post-processing.
| | | | | | | | | |
| --- | --- | --- | --- | --- | --- | --- | --- | --- |
| | ALCOR | Pulsed DPSS Lasers, Pulsed Fiber Lasers, Ultrafast Lasers | 920, 1064 | 1.0, 2.0, 4.0, 5.0 | 0.0125, 0.025, 0.050, 0.062 | 100fs, 110fs, 130fs | 80MHz (Optional: 40MHz) | Active |
| | Altair | Pulsed DPSS Lasers, Pulsed Fiber Lasers, Ultrafast Lasers | 1035 | 10.0, 20.0 | 0.125, 0.250, 1.0 | 150fs, 250fs | 30MHz, Single shot to 40MHz, 80MHz | Active |
| | Diadem | Pulsed DPSS Lasers, Pulsed Fiber Lasers, Ultrafast Lasers | 515, 532, 1030, 1064 | 10.0, 20.0, 30.0 | 10.0, 20.0, 30.0, 40.0 | 400fs, 10ps | Single shot to 2MHz | Active |
| | neoMOS | Pulsed DPSS Lasers | 1064 | 5.0, 15.0, 50.0, 75.0, 100.0 | 250.0, 400.0, 500.0 | 600fs, 700fs, 900fs, 10ps, 40ps, 70ps, 100ps | | |
| | neoYb | DPSS Amplifiers | 1030 | 100.0 | 50.0, 500.0 | 700fs, CW | | |