Raman Probes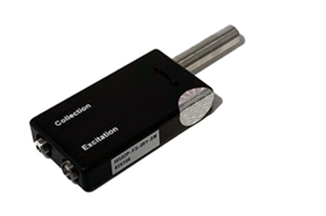 RPMC Lasers is proud to offer an ultra-high throughput integrated Raman probe. These novel devices includes an integrated wavelength stabilized laser source with Raman filter packs, beam shaping optics, and high-efficiency Raman spectra collection optics. The probe interfaces with any fiber coupled spectrometer and simplifies operation and set-up.
This Integrated Probe incorporates our wavelength stabilized hybrid external cavity laser (HECL) with a proprietary optical design to offer unmatched performance (typically 3x -5x over traditional probes) at a reasonable price.
RPMC's Integrated Raman probes also come complete with a UL/CE, and IEC compliant control box providing a variety of power control options including TTL, analog, and USB.
Let Us Help
In conclusion, if you have any questions or would like some assistance, please contact us here. Furthermore, you can call us at 636.272.7227 to talk to a knowledgeable Product Manager. Finally, head to our Knowledge Center with our Lasers 101 page and Blogs and Whitepapers pages for further, in-depth reading.
Suggested Reading