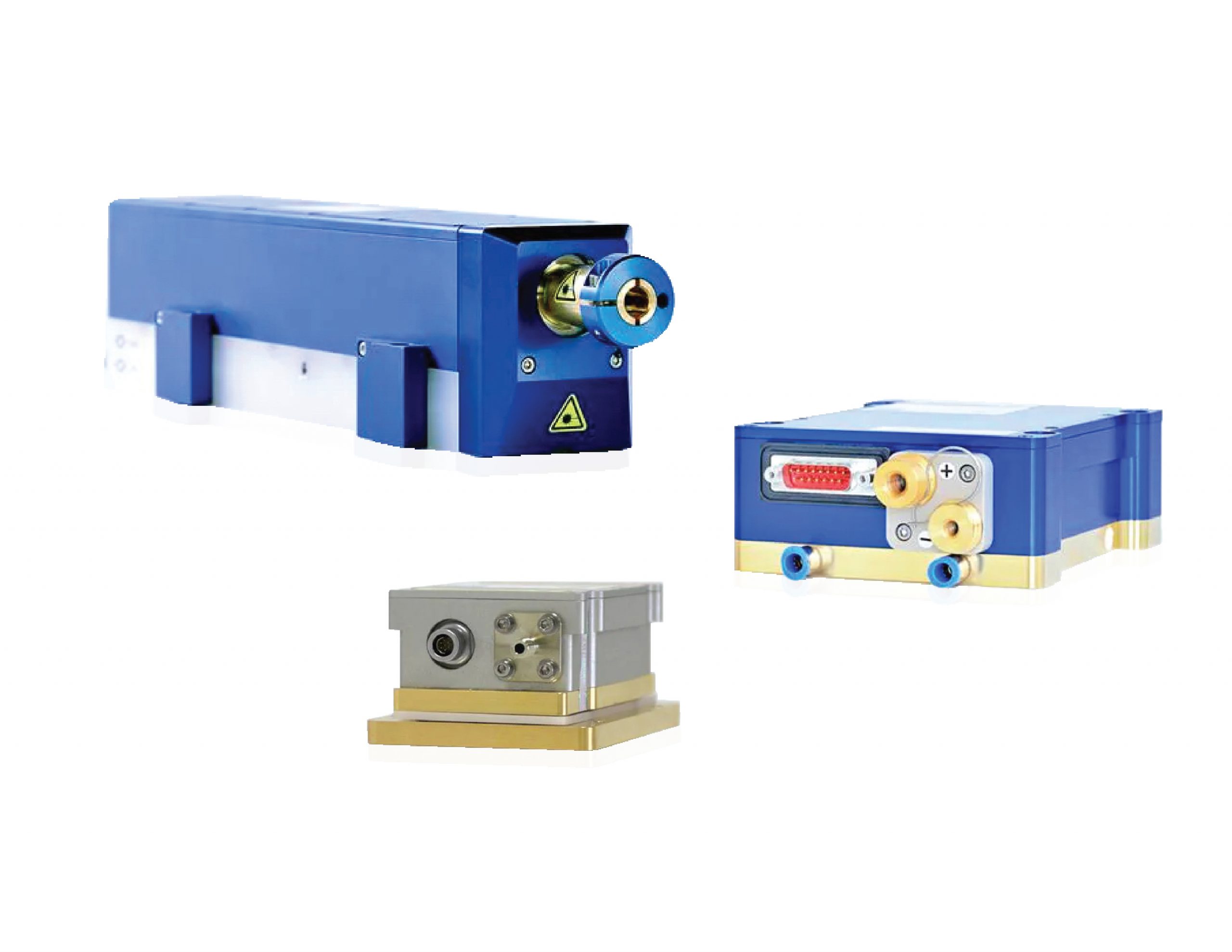 The JOLD-FC Series of high quality high power fiber coupled laser diode bar products are offered in wavelengths from 780nm – 1064nm and 30W to 400W output power.
We offer standard wavelengths of 808 nm, 940 nm and 980 nm. The fiber core diameter of our diode lasers is 200 µm, 400 µm or 600 µm. On request, we will be happy to adapt the parameters to your individual requirements. You can also choose between pilot lasers, monitor diodes and integrated Peltier elements.
Because of their reliability and efficiency, our modules are successfully used as beam sources in areas such as solid-state laser pumps, material processing and medicine. They have a robust and compact design and have proven their worth in daily use.
| | | | | | | |
| --- | --- | --- | --- | --- | --- | --- |
| | JOLD-100-FC-18-808-QCW | Array (Bar) | 808 | 100.0 | Multimode | MM Fiber |
| | JOLD-30-CPXF-1L 808 | Array (Bar) | 808 | 30.0 | Multimode | MM Fiber |
| | JOLD-45-CPXF-1L 940 | Array (Bar) | 940 | 45.0 | Multimode | MM Fiber |
| | JOLD-75-CPXF-2P 0.6 W 808 | Array (Bar) | 808 | 75.0 | Multimode | MM Fiber |
| | JOLD-FC-1470 | Array (Bar) | 1470 | 20.0 | Multimode | MM Fiber |
| | JOLD-FC-808 | Array (Bar) | 808 | 30.0, 45.0, 70.0, 75.0, 100.0, 120.0, 140.0, 210.0, 250.0, 400.0 | Multimode | MM Fiber |
| | JOLD-FC-880 | Array (Bar) | 880 | 30.0, 45.0, 75.0, 100.0 | Multimode | MM Fiber |
| | JOLD-FC-915 | Array (Bar) | 915 | 30.0, 45.0, 75.0, 100.0, 120.0, 140.0, 210.0, 250.0, 400.0 | Multimode | MM Fiber |
| | JOLD-FC-940 | Array (Bar) | 940 | 30.0, 45.0, 70.0, 75.0, 100.0, 120.0, 140.0, 210.0, 250.0, 400.0 | Multimode | MM Fiber |
| | JOLD-FC-976 | Array (Bar) | 976 | 30.0, 45.0, 75.0, 100.0, 120.0, 140.0, 210.0, 250.0, 400.0 | Multimode | MM Fiber |