LDX Optronics and RPMC Lasers have been partnered together since the late '90s to provide customers with the broadest selection of diode wavelengths and packaging configurations on the market.  Over the course of our nearly 25-year relationship with LDX, we have seen their multimode diode laser capabilities grow to encompass sources ranging all the way from 400nm to 1900nm and power levels up to 40W.  However, the most impressive thing about LDX is there packaging expertise, which allows them to supply an incredibly diverse range of standard laser diode packages as well as customized assemblies.  One prominent example of this was highlighted in a case study we published back in August, where we discussed how we worked with LDX to produce a customized fiber-coupled TO package for one of our customers in the dental industry.   In this blog, we take a deeper look at LDX and their company history, while highlighting some of their extensive laser diode capabilities.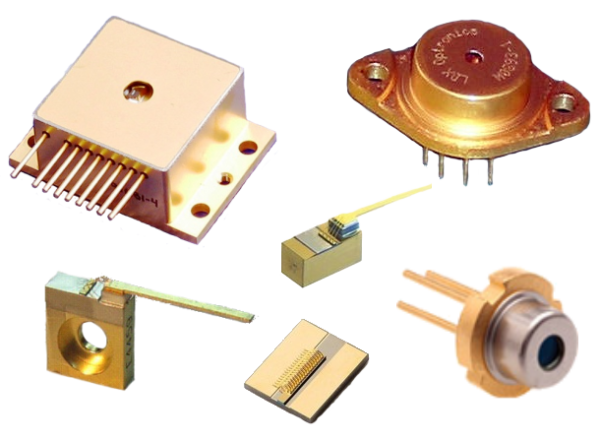 Based in Maryville, Tennessee, LDX Optronics, was founded in 1990 with the goal of focusing on high power multimode laser diodes.   From the beginning, the management team at LDX has emphasized quality and consistency in the manufacturing processes.  Each wafer they process receives extensive qualification and lifetime testing before being integrated into your desired level of packaging.  Finally, after integration, each device undergoes a thorough burn-in before shipment to ensure long-term stability.   LDX Optronics has become one of the cornerstones of our laser diode business here at RPMC.  Their products have helped us to provide customized laser diodes and OEM components to support a growing range of medical, industrial, and military applications. By working together, both companies can better leverage their technical staff with the in-depth knowledge of the products, quality professional advice, high-quality support after delivery, and most importantly, the best laser at a fair price.
LDX's core packaging technology allows them to handle both single- and multi-emitters (bars), giving customers access to the broadest possible range of multi-mode laser diodes, including standard packages that can handle output powers from 100mW to 40W.  They can provide laser diodes in open packages such as chip-on-submount, C-mount, B-mount, Q-mount, bar package, and other open heatsinks.  Additionally, they offer hermetically sealed window packages such as 9mm, TO-3, and HHL, and a variety of fiber-coupled packages.  Furthermore, , with over 50 years of combined semiconductor laser manufacturing experience, there is virtually no limit to the packaging customization LDX is capable of, especially when it comes to integrating micro-lenses, photodiodes, and other electro-optical components.
To get more information about any of the over 200 standard laser diode configurations from LDX Optronics currently listed on our website, please click here.  For information about how RPMC and LDX can work together to provide you with a package, we highly recommend talking to one of our laser experts by calling 1-636-272-7227, or by clicking here.   Lastly, if you would like to read the case study mentioned earlier, you can find it by clicking here.