Life Sciences Market for Lasers
As the biosciences have evolved and diversified over the past 50 years so have the laser application and technologies used within it.  Because of their early adoption of laser technology, the medical, biomedical, and life sciences have made rapid progress, including the complete mapping of the human genome.
On the research side of things, the most popular life science laser application is fluorescence.  Fluorescence has become so popular that it has been subdivided into a wide range of different applications, which each warrant their own field of study.  This includes but is not limited to flow cytometry, DNA sequencing, confocal fluorescence microscopy, and fluorescence lifetime imaging microscopy.  More recently ultra-fast lasers have become more prevalent in fluorescence microscopy enabling multiphoton excitation allowing users to create high-resolution fluorescence images of living cells, without damaging the cells in the process.
To learn more about the various life science laser applications, click on any of the applications listed below, or email one of our knowledgeable Product Managers today by emailing us at info@rpmclasers.com.
Applications
Here are some of the key applications we support in the Life Science Market.  If you have any questions, or would like support finding the right laser for your application, please Contact Us.
Select an Application to see products filtered by that Application
Manufacturers – Life Sciences
While we have forged many trusted partnerships with industry-leading manufacturers, these laser manufacturers offer products specifically designed to ensure the success of your Life Science application.
Success Stories from Our Partners
"An ultrafast femtosecond laser is an essential tool for two photon imaging. We have successfully integrated ALCOR laser with our Sonicc protein crystallization imaging system. ALCOR laser is well engineered, very reliable, and easy for OEM integration."

"The Alcor 1064nm laser was easy to incorporate into our existing microscope, and it has allowed us to make great use of new red-shifted indicators for deep 2-photon imaging in the mouse brain."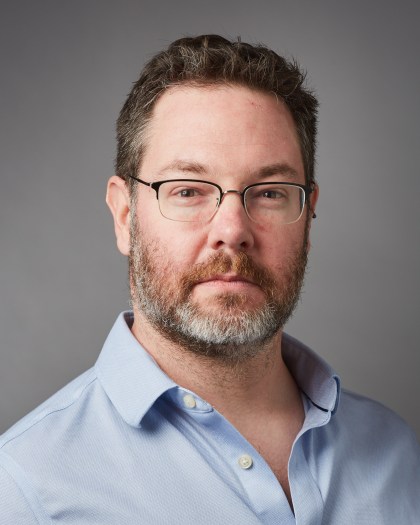 Don't Get Stuck With Outdated Technology!
Aging lasers can leave you with subpar
performance, missed opportunities and maintenance
costs. Find the right laser for your application.
| | | | | | | | | | | |
| --- | --- | --- | --- | --- | --- | --- | --- | --- | --- | --- |
| | 1030L-1XB | CW DPSS Lasers | 1030 | 0.350, 0.400, 0.500 | Single-Mode Lasers, Multimode | Free Space, MM Fiber, SM Fiber, PM Fiber, SMA Port | | | | |
| | 1030L-2XB | CW DPSS Lasers | 1030 | 0.200, 0.300, 0.400 | Single-Mode Lasers, Multimode | Free Space, MM Fiber, SM Fiber, PM Fiber | Narrow | | | |
| | 1064L-1XB | CW DPSS Lasers | 1064 | 0.025, 0.300, 0.400, 0.500 | Single-Mode Lasers, Multimode | Free Space, MM Fiber, SM Fiber, PM Fiber, SMA Port | | | | |
| | 1064L-2XB | CW DPSS Lasers | 1064 | 0.200, 0.300, 0.400 | Single-Mode Lasers, Multimode | Free Space, MM Fiber, SM Fiber, PM Fiber | Narrow | | | |
| | 1123L-1XB | CW DPSS Lasers | 1123 | 0.100, 0.160, 0.200 | Single-Mode Lasers, Multimode | Free Space, MM Fiber, SM Fiber, PM Fiber | | | | |
| | 1310L-1XA | LD Module | 1310 | 0.180 | Single-Mode Lasers, Multimode | Free Space, PM Fiber | | | | |
| | 1319L-1XB | CW DPSS Lasers | 1319 | 0.100, 0.160, 0.200 | Single-Mode Lasers, Multimode | Free Space, MM Fiber, SM Fiber, PM Fiber | | | | |
| | 1550L-1XA | LD Module | 1550 | 0.250, 0.300 | Single-Mode Lasers | Free Space, SM Fiber, PM Fiber | | | | |
| | 320 NX | CW DPSS Lasers | 320 | 0.050, 0.100, 0.200 | Single-Mode Lasers | Free Space | Narrow | | | |
| | 349 NX | CW DPSS Lasers | 349 | 0.050, 0.100, 0.150, 0.200 | Single-Mode Lasers | Free Space | Narrow | | | |
| | 405L-1XA | LD Module | 405 | 0.100, 0.150, 0.180 | Single-Mode Lasers | Free Space, MM Fiber, SM Fiber, PM Fiber | | | | |
| | 405L-2XA | LD Module | 405 | 0.020, 0.040, 0.050 | Single-Mode Lasers | Free Space, MM Fiber, SM Fiber, PM Fiber | Narrow | | | |
| | 450L-1XA | LD Module | 450 | 0.035, 0.050, 0.060 | Single-Mode Lasers | Free Space, MM Fiber, SM Fiber, PM Fiber | | | | |
| | 450L-3XA | LD Module | 450 | 0.300, 0.400 | Multimode | Free Space, MM Fiber | | | | |
| | 488L-1XA | LD Module | 488 | 0.020, 0.030, 0.040 | Single-Mode Lasers | Free Space, MM Fiber, SM Fiber, PM Fiber | | | | |
| | 488L-2XA | LD Module | 488 | 0.010, 0.015, 0.030 | Single-Mode Lasers | Free Space, MM Fiber, SM Fiber, PM Fiber | Narrow | | | |
| | 505L-1XA | LD Module | 505 | 0.030, 0.060 | Single-Mode Lasers | Free Space, MM Fiber, SM Fiber, PM Fiber | | | | |
| | 520L-1XA | LD Module | 520 | 0.050, 0.080, 0.090, 0.100 | Single-Mode Lasers | Free Space, MM Fiber, SM Fiber, PM Fiber | | | | |
| | 520L-2XA | LD Module | 520 | 0.025, 0.035, 0.040 | Single-Mode Lasers | Free Space, MM Fiber, SM Fiber, PM Fiber | Narrow | | | |
| | 532L-1XB | CW DPSS Lasers | 532 | 0.100, 0.150, 0.160, 0.200 | Single-Mode Lasers, Multimode | Free Space, MM Fiber, SM Fiber, PM Fiber, SMA Port | | | | |
| | 532L-2XB | CW DPSS Lasers | 532 | 0.025, 0.040, 0.050 | Single-Mode Lasers, Multimode | Free Space, MM Fiber, SM Fiber, PM Fiber, SMA Port | Narrow | | | |
| | 532L-3XB | CW DPSS Lasers | 532 | 0.350, 0.500 | Multimode | Free Space, MM Fiber, SMA Port | | | | |
| | 532L-4XB | CW DPSS Lasers | 532 | 0.050, 0.080, 0.100 | Single-Mode Lasers, Multimode | Free Space, MM Fiber, SM Fiber, PM Fiber, SMA Port | Narrow | | | |
| | 532L-6XB | CW DPSS Lasers | 532 | 0.100, 0.200 | Single-Mode Lasers, Multimode | Free Space, MM Fiber, SM Fiber, PM Fiber, SMA Port | Narrow | | | |
| | 633L-1XA | LD Module | 633 | 0.035, 0.060, 0.080, 0.090 | Single-Mode Lasers | Free Space, MM Fiber, SM Fiber, PM Fiber | | | | |
| | 633L-2XA | LD Module | 633 | 0.035, 0.040, 0.070 | Single-Mode Lasers | Free Space, MM Fiber, SM Fiber, PM Fiber | Narrow | | | |
| | 638L-1XA | LD Module | 638 | 0.100, 0.120, 0.170 | Single-Mode Lasers | Free Space, MM Fiber, SM Fiber, PM Fiber | | | | |
| | 638L-2XA | LD Module | 638 | 0.060, 0.080, 0.100 | Single-Mode Lasers | Free Space, MM Fiber, SM Fiber, PM Fiber | Narrow | | | |
| | 638L-3XA | LD Module | 638 | 0.500, 0.600 | Multimode | Free Space, MM Fiber | | | | |
| | 638L-4XA | LD Module | 638 | 0.300, 0.500 | Multimode | Free Space, MM Fiber | Narrow | | | |
| | 660L-1XA | LD Module | 660 | 0.060, 0.080, 0.090, 0.110 | Single-Mode Lasers | Free Space, MM Fiber, SM Fiber, PM Fiber | | | | |
| | 783L-2XA | LD Module | 783 | 0.070, 0.080, 0.110 | Single-Mode Lasers | Free Space, MM Fiber, SM Fiber, PM Fiber | Narrow | | | |
| | 785L-1XA | LD Module | 785 | 0.120, 0.150, 0.170 | Single-Mode Lasers | Free Space, MM Fiber, SM Fiber, PM Fiber | | | | |
| | 785L-2XA | LD Module | 785 | 0.080, 0.100, 0.130 | Single-Mode Lasers | Free Space, MM Fiber, SM Fiber, PM Fiber | Narrow | | | |
| | 785L-3XA | LD Module | 785 | 1.0 | Multimode | Free Space, MM Fiber | | | | |
| | 785L-4XA | LD Module | 785 | 0.700, 0.800, 1.0 | Multimode | Free Space, MM Fiber | Narrow | | | |
| | 808L-1XA | LD Module | 808 | 0.055, 0.090, 0.110 | Single-Mode Lasers | Free Space, MM Fiber, SM Fiber, PM Fiber | | | | |
| | 808L-3XA | LD Module | 808 | 1.6, 3.0 | Multimode | Free Space, MM Fiber | | | | |
| | 830L-1XA | LD Module | 830 | 0.070, 0.090, 0.130 | Single-Mode Lasers | Free Space, MM Fiber, SM Fiber, PM Fiber | | | | |
| | 830L-2XA | LD Module | 830 | 0.050, 0.070, 0.080 | Single-Mode Lasers | Free Space, MM Fiber, SM Fiber, PM Fiber | Narrow | | | |
| | 830L-3XA | LD Module | 808 | 1.0 | Multimode | MM Fiber | | | | |
| | 850L-1XA | LD Module | 850 | 0.070, 0.110, 0.130 | Single-Mode Lasers | Free Space, MM Fiber, SM Fiber, PM Fiber | | | | |
| | 915L-1XA | LD Module | 915 | 0.080, 0.140, 0.170 | Single-Mode Lasers | Free Space, MM Fiber, SM Fiber, PM Fiber | | | | |
| | 975L-1XA | LD Module | 975 | 0.100, 0.140, 0.170 | Single-Mode Lasers | Free Space, MM Fiber, SM Fiber, PM Fiber | | | | |
| | ALCOR 10XX | Pulsed DPSS Lasers, Pulsed Fiber Lasers, Ultrafast Lasers | 1040, 1064 | 2.0, 5.0 | | | | 0.025, 0.062 | 100fs, 110fs | 80MHz (Optional: 40MHz) |
| | ALCOR 520 | Pulsed DPSS Lasers, Pulsed Fiber Lasers, Ultrafast Lasers | 520 | 0.800, 2.0 | | | | 0.025 | 180fs | 80MHz (Optional: 40MHz) |
| | ALCOR 780 | Pulsed DPSS Lasers, Pulsed Fiber Lasers, Ultrafast Lasers | 780 | 0.800 | | | | 0.010 | 150fs | 80MHz |
| | ALCOR 920 | Pulsed DPSS Lasers, Pulsed Fiber Lasers, Ultrafast Lasers | 920 | 1.5, 2.5, 4.0 | | | | 0.0187, 0.0312, 0.050 | 100fs, 110fs, 130fs | 80MHz |
| | ALCOR Dual | Pulsed DPSS Lasers, Pulsed Fiber Lasers, Ultrafast Lasers | 920/1064 | 1.0, 2.0 | | | | 0.0125, 0.025 | 100fs, 110fs, 130fs | 80MHz |
| | Altair | Pulsed DPSS Lasers, Pulsed Fiber Lasers, Ultrafast Lasers | 1040 | 10.0, 20.0 | | | | 0.125, 0.250, 1.0 | 150fs, 250fs | 30MHz, 80MHz, Single shot to 40MHz |
| | Antares | Pulsed DPSS Lasers, Pulsed Fiber Lasers, Ultrafast Lasers | 1030, 1064 | 10.0, 20.0, 30.0 | | | | 0.125, 0.250, 0.375, 0.500 | 10ps | 80MHz |
| | Diadem 1300 | Pulsed DPSS Lasers, Ultrafast Lasers | 1300 | 2.0 | | | | 1.0 | 150fs | Single shot to 2MHz |
| | Diadem IR | Pulsed DPSS Lasers, Ultrafast Lasers | 1030, 1064 | 10.0, 20.0, 30.0 | | | | 10.0, 20.0, 30.0, 40.0 | 400fs, 10ps | Single shot to 2MHz |
| | He-Ne Power Supplies | HeNe Lasers | | 0.002 | Single-Mode Lasers | Free Space | | | | |
| | JenLas D2.X | CW DPSS Lasers | 532 | 0.060, 2.0, 3.0, 5.0, 8.0 | Multimode | Free Space, MM Fiber | | | | |
| | LBX-1064 | LD Module | 1064 | 0.200 | Single-Mode Lasers | Free Space, MM Fiber, SM Fiber, PM Fiber | | | | |
| | LBX-375 | LD Module | 375 | 0.070 | Single-Mode Lasers | Free Space, MM Fiber, SM Fiber, PM Fiber | | | | |
| | LBX-395 | LD Module | 375 | 0.120 | Single-Mode Lasers | Free Space, MM Fiber, SM Fiber, PM Fiber | | | | |
| | LBX-405 | LD Module | 405 | 0.050, 0.100, 0.180, 0.300 | Single-Mode Lasers | Free Space, MM Fiber, SM Fiber, PM Fiber | | | | |
| | LBX-415 | LD Module | 415 | 0.120 | Single-Mode Lasers | Free Space, MM Fiber, SM Fiber, PM Fiber | | | | |
| | LBX-445 | LD Module | 445 | 0.100, 0.500 | Single-Mode Lasers | Free Space, MM Fiber, SM Fiber, PM Fiber | | | | |
| | LBX-450 | LD Module | 450 | 0.070 | Single-Mode Lasers | Free Space, MM Fiber, SM Fiber, PM Fiber | | | | |
| | LBX-458 | LD Module | 457.9 | 0.500 | Single-Mode Lasers | Free Space, MM Fiber, SM Fiber, PM Fiber | | | | |
| | LBX-473 | LD Module | 473 | 0.100, 0.300 | Single-Mode Lasers | Free Space, MM Fiber, SM Fiber, PM Fiber | | | | |
| | LBX-488 | LD Module | 488 | 0.040, 0.050, 0.060, 0.100, 0.150, 0.200, 0.300 | Single-Mode Lasers | Free Space, MM Fiber, SM Fiber, PM Fiber | | | | |
| | LBX-505 | LD Module | 505 | 0.070 | Single-Mode Lasers | Free Space, MM Fiber, SM Fiber, PM Fiber | | | | |
| | LBX-515 | LD Module | 515 | 0.150 | Single-Mode Lasers | Free Space, MM Fiber, SM Fiber, PM Fiber | | | | |
| | LBX-522 | LD Module | 522 | 0.070 | Single-Mode Lasers | Free Space, MM Fiber, SM Fiber, PM Fiber | | | | |
| | LBX-633 | LD Module | 633 | 0.100 | Single-Mode Lasers | Free Space, MM Fiber, SM Fiber, PM Fiber | | | | |
| | LBX-633S | LD Module | 633 | 0.040 | Single-Mode Lasers | Free Space, MM Fiber, SM Fiber, PM Fiber | Narrow | | | |
| | LBX-638 | LD Module | 638 | 0.100, 0.150, 0.180 | Single-Mode Lasers | Free Space, MM Fiber, SM Fiber, PM Fiber | | | | |
| | LBX-642 | LD Module | 642 | 0.140 | Single-Mode Lasers | Free Space, MM Fiber, SM Fiber, PM Fiber | | | | |
| | LBX-647 | LD Module | 647 | 0.140 | Single-Mode Lasers | Free Space, MM Fiber, SM Fiber, PM Fiber | | | | |
| | LBX-660 | LD Module | 660 | 0.100 | Single-Mode Lasers | Free Space, MM Fiber, SM Fiber, PM Fiber | | | | |
| | LBX-730 | LD Module | 730 | 0.040 | Single-Mode Lasers | Free Space, MM Fiber, SM Fiber, PM Fiber | | | | |
| | LBX-785 | LD Module | 785 | 0.100, 0.250, 0.350 | Single-Mode Lasers | Free Space, MM Fiber, SM Fiber, PM Fiber | | | | |
| | LBX-785S | LD Module | 785 | 0.150, 0.500 | Single-Mode Lasers | Free Space, MM Fiber, SM Fiber, PM Fiber | Narrow | | | |
| | LBX-808 | LD Module | 808 | 0.200 | Single-Mode Lasers | Free Space, MM Fiber, SM Fiber, PM Fiber | | | | |
| | LBX-830 | LD Module | 830 | 0.100 | Single-Mode Lasers | Free Space, MM Fiber, SM Fiber, PM Fiber | | | | |
| | LBX-830S | LD Module | 830 | 0.100 | Single-Mode Lasers | Free Space, MM Fiber, SM Fiber, PM Fiber | Narrow | | | |
| | LBX-915 | LD Module | 915 | 0.200 | Single-Mode Lasers | Free Space, MM Fiber, SM Fiber, PM Fiber | | | | |
| | LBX-980 | LD Module | 980 | 0.200 | Single-Mode Lasers | Free Space, MM Fiber, SM Fiber, PM Fiber | | | | |
| | LCX-1064S | CW DPSS Lasers | 1064 | 0.100, 0.200, 0.300, 0.500 | Single-Mode Lasers | Free Space, MM Fiber, SM Fiber, PM Fiber | Narrow | | | |
| | LCX-532 | CW DPSS Lasers | 532 | 0.050, 0.100, 0.150, 0.200, 0.300 | Single-Mode Lasers | Free Space, MM Fiber, SM Fiber, PM Fiber | | | | |
| | LCX-532S | CW DPSS Lasers | 532 | 0.050, 0.100, 0.150, 0.200, 0.300 | Single-Mode Lasers | Free Space, MM Fiber, SM Fiber, PM Fiber | Narrow | | | |
| | LCX-553 | CW DPSS Lasers | 553 | 0.050, 0.100 | Single-Mode Lasers | Free Space, MM Fiber, SM Fiber, PM Fiber | | | | |
| | LCX-553S | CW DPSS Lasers | 553 | 0.050, 0.100 | Single-Mode Lasers | Free Space, MM Fiber, SM Fiber, PM Fiber | Narrow | | | |
| | LCX-561 | CW DPSS Lasers | 561 | 0.050, 0.100, 0.150, 0.200 | Single-Mode Lasers | Free Space, MM Fiber, SM Fiber, PM Fiber | | | | |
| | LCX-561S | CW DPSS Lasers | 561 | 0.050, 0.100, 0.150, 0.200 | Single-Mode Lasers | Free Space, MM Fiber, SM Fiber, PM Fiber | Narrow | | | |
| | LGK 7512 | HeNe Lasers | 594 | 0.002 | Single-Mode Lasers | Free Space | | | | |
| | LGK 7608 | HeNe Lasers | 633 | 0.0015 | Single-Mode Lasers | Free Space | | | | |
| | LGK 7610 | HeNe Lasers | 633 | 0.002 | Single-Mode Lasers | Free Space | | | | |
| | LGK 7621 | HeNe Lasers | 633 | 0.005 | Multimode | Free Space | | | | |
| | LGK 7627 | HeNe Lasers | 633 | 0.005, 0.010 | Single-Mode Lasers, Multimode | Free Space | | | | |
| | LGK 7628 | HeNe Lasers | 633 | 0.005, 0.007 | Single-Mode Lasers | Free Space | | | | |
| | LGK 7634 | HeNe Lasers | 633 | 0.002, 0.003 | Single-Mode Lasers | Free Space | | | | |
| | LGK 7650 | HeNe Lasers | 633 | 0.0005, 0.001 | Single-Mode Lasers | Free Space | | | | |
| | LGK 7653 | HeNe Lasers | 633 | 0.010 | Single-Mode Lasers | Free Space | | | | |
| | LGK 7654 | HeNe Lasers | 633 | 0.010 | Single-Mode Lasers | Free Space | | | | |
| | LGK 7655 | HeNe Lasers | 633 | 0.0006, 0.001 | Single-Mode Lasers | Free Space | | | | |
| | LGK 7665 | HeNe Lasers | 633 | 0.015, 0.018, 0.020 | Single-Mode Lasers | Free Space | | | | |
| | LGK 7672 | HeNe Lasers | 633 | 0.002 | Single-Mode Lasers | Free Space | | | | |
| | LGK 7785 | HeNe Lasers | 543 | 0.001, 0.002 | Single-Mode Lasers | Free Space | | | | |
| | LGK 7786 | HeNe Lasers | 543 | 0.0005, 0.001 | Single-Mode Lasers | Free Space | | | | |
| | LGR 7608 | HeNe Lasers | 633 | 0.0015 | Single-Mode Lasers | Free Space | | | | |
| | LGR 7610 | HeNe Lasers | 633 | 0.002 | Single-Mode Lasers | Free Space | | | | |
| | LGR 7621 | HeNe Lasers | 633 | 0.002, 0.005 | Single-Mode Lasers, Multimode | Free Space | | | | |
| | LGR 7627 | HeNe Lasers | 633 | 0.005, 0.010 | Single-Mode Lasers | Free Space | | | | |
| | LGR 7628 | HeNe Lasers | 633 | 0.005 | Single-Mode Lasers | Free Space | | | | |
| | LGR 7634 | HeNe Lasers | 633 | 0.002 | Single-Mode Lasers | Free Space | | | | |
| | LGR 7650 | HeNe Lasers | 633 | 0.005 | Single-Mode Lasers | Free Space | | | | |
| | LGR 7655 | HeNe Lasers | 633 | 0.0006, 0.001 | Single-Mode Lasers | Free Space | | | | |
| | LGR 7656 | HeNe Lasers | 633 | 0.0005 | Single-Mode Lasers | Free Space | | | | |
| | LGR 7660 | HeNe Lasers | 633 | 0.001 | Single-Mode Lasers | Free Space | | | | |
| | LGR 7695 | HeNe Lasers | 633 | 0.00075 | Single-Mode Lasers | Free Space | | | | |
| | LPX-532 | CW DPSS Lasers | 532 | 0.500 | Single-Mode Lasers | Free Space, MM Fiber, SM Fiber, PM Fiber | | | | |
| | LPX-532S | CW DPSS Lasers | 532 | 0.500 | Single-Mode Lasers | Free Space, MM Fiber, SM Fiber, PM Fiber | Narrow | | | |
| | LPX-553 | CW DPSS Lasers | 553 | 0.200 | Single-Mode Lasers | Free Space, MM Fiber, SM Fiber, PM Fiber | | | | |
| | LPX-553S | CW DPSS Lasers | 553 | 0.200 | Single-Mode Lasers | Free Space, MM Fiber, SM Fiber, PM Fiber | Narrow | | | |
| | LPX-561 | CW DPSS Lasers | 561 | 0.300 | Single-Mode Lasers | Free Space, MM Fiber, SM Fiber, PM Fiber | | | | |
| | LPX-561S | CW DPSS Lasers | 561 | 0.300 | Single-Mode Lasers | Free Space, MM Fiber, SM Fiber, PM Fiber | Narrow | | | |
| | LPX-607 | CW DPSS Lasers | 607 | 0.100, 0.200 | Single-Mode Lasers | Free Space, MM Fiber, SM Fiber, PM Fiber | | | | |
| | LPX-640 | CW DPSS Lasers | 640 | 0.300, 0.500 | Single-Mode Lasers | Free Space, MM Fiber, SM Fiber, PM Fiber | | | | |
| | LSX-785S | LD Module | 785 | 0.150 | Single-Mode Lasers | Free Space, MM Fiber, SM Fiber, PM Fiber | Narrow | | | |
| | LXCc Combiner | Combiners | Multiple Wavelength Options | 0.100, 0.200, 0.300, 0.400, 0.500 | Single-Mode Lasers, Multimode | Free Space, MM Fiber, SM Fiber, PM Fiber | | | | |
| | MatchBox Combiner | Combiners | Multiple Wavelength Options | 0.050, 0.100 | Single-Mode Lasers, Multimode | Free Space, MM Fiber, SM Fiber, PM Fiber | | | | |
| | R0633 | LD Module, Single Emitter, Volume Bragg Grating (VBG) Laser Diodes | 633 | 0.025, 0.035, 0.050 | Single-Mode Lasers | Free Space, PM Fiber | Narrow | | | |
| | R0638 | LD Module, Single Emitter, Volume Bragg Grating (VBG) Laser Diodes | 638 | 0.030, 0.035, 0.050, 0.060, 0.300, 0.350 | Single-Mode Lasers, Multimode | Free Space, MM Fiber, PM Fiber | Narrow | | | |
| | R0660 | LD Module, Single Emitter, Volume Bragg Grating (VBG) Laser Diodes | 660 | 0.030, 0.060, 0.250 | Single-Mode Lasers, Multimode | Free Space, MM Fiber, PM Fiber | Narrow | | | |
| | R0680 | LD Module, Single Emitter, Volume Bragg Grating (VBG) Laser Diodes | 680 | 0.300 | Multimode | Free Space, MM Fiber | Narrow | | | |
| | R0685 | LD Module, Single Emitter, Volume Bragg Grating (VBG) Laser Diodes | 685 | 0.020, 0.040 | Single-Mode Lasers, Multimode | Free Space, PM Fiber | Narrow | | | |
| | R0780 | LD Module, Single Emitter, Volume Bragg Grating (VBG) Laser Diodes | 780 | 0.025, 0.050, 0.090, 0.100 | Single-Mode Lasers, Multimode | Free Space, PM Fiber | Narrow | | | |
| | R0783 | LD Module, Single Emitter, Volume Bragg Grating (VBG) Laser Diodes | 783 | 0.025, 0.050, 0.090, 0.100 | Single-Mode Lasers, Multimode | Free Space, PM Fiber | Narrow | | | |
| | R0785 | LD Module, Single Emitter, Volume Bragg Grating (VBG) Laser Diodes | 785 | 0.025, 0.050, 0.075, 0.090, 0.100, .135, 0.150, 0.175, 0.350, 0.500, 0.600, 0.800, 1.5 | Single-Mode Lasers, Multimode | Free Space, MM Fiber, PM Fiber | Narrow | | | |
| | R0808 | LD Module, Single Emitter, Volume Bragg Grating (VBG) Laser Diodes | 808 | 0.025, 0.090, 0.100, .135, 0.150, 0.175, 0.350, 0.500, 0.600, 0.800, 1.5 | Single-Mode Lasers, Multimode | Free Space, MM Fiber, PM Fiber | Narrow | | | |
| | R0830 | LD Module, Single Emitter, Volume Bragg Grating (VBG) Laser Diodes | 830 | 0.090, 0.100, .135, 0.150, 0.175, 0.350, 0.500, 0.600, 0.800, 1.5 | Single-Mode Lasers, Multimode | Free Space, MM Fiber, PM Fiber | Narrow | | | |
| | R0852 | LD Module, Single Emitter, Volume Bragg Grating (VBG) Laser Diodes | 852 | 0.020, 0.100, 0.150, 0.175 | Single-Mode Lasers, Multimode | Free Space, PM Fiber | Narrow | | | |
| | R0860 | LD Module, Single Emitter, Volume Bragg Grating (VBG) Laser Diodes | 860 | 0.350, 0.500, 0.600, 1.0 | Multimode | Free Space, PM Fiber | Narrow | | | |
| | R0976 | LD Module, Single Emitter, Volume Bragg Grating (VBG) Laser Diodes | 976 | 0.150, 0.220, 0.450, 0.500, 0.600, 0.700, 0.800, 1.5, 4.0, 5.0 | Single-Mode Lasers, Multimode | Free Space, MM Fiber, PM Fiber | Narrow | | | |
| | R1030 | LD Module, Single Emitter, Volume Bragg Grating (VBG) Laser Diodes | 1030 | 0.050, 0.100, 0.280, 0.450 | Single-Mode Lasers, Multimode | Free Space, PM Fiber | Narrow | | | |
| | R1053 | LD Module, Single Emitter, Volume Bragg Grating (VBG) Laser Diodes | 1053 | 0.050, 0.120, 0.150, 0.300, 0.500 | Single-Mode Lasers, Multimode | Free Space, PM Fiber | Narrow | | | |
| | R1064 | LD Module, Single Emitter, Volume Bragg Grating (VBG) Laser Diodes | 1064 | 0.120, 0.150, 0.300, 0.350, 0.500, 0.600, 0.800, 1.5 | Single-Mode Lasers, Multimode | Free Space, MM Fiber, PM Fiber | Narrow | | | |
| | R1064.X | Single Emitter, Volume Bragg Grating (VBG) Laser Diodes | 1064 | 0.050, 0.120, 0.300, 0.500 | Single-Mode Lasers | Free Space, PM Fiber | Narrow | | | |
| | RHAML-XXXX-YY-Z-E | LD Module, Line Modules | Multiple Wavelength Options | 0.100 | Single-Mode Lasers | Free Space, Line | | | | |
| | RHAML-XXXX-YY-Z | LD Module, Line Modules | Multiple Wavelength Options | 0.100 | Single-Mode Lasers | Free Space, Line | | | | |
| | RML126FC | LD Module | Multiple Wavelength Options | 0.100 | Single-Mode Lasers | SM Fiber | | | | |
| | RML150FC | LD Module | Multiple Wavelength Options | 0.080 | Single-Mode Lasers | SM Fiber | | | | |
| | RML2040-XXXX-YY-ZZ | LD Module, Line Modules | Multiple Wavelength Options | 2.0 | Single-Mode Lasers | Free Space, Line | | | | |
| | RML2240 | LD Module | Multiple Wavelength Options | 1.5 | Single-Mode Lasers, Multimode | MM Fiber, SM Fiber | | | | |
| | RML2540-XXXX-YY-ZZ | LD Module, Line Modules | Multiple Wavelength Options | 1.0, 2.0 | Single-Mode Lasers, Multimode | Free Space, Line | | | | |
| | SB1-1064 | Pulsed DPSS Lasers, Microchip Lasers | 1064 | 0.008, 0.012, 0.040, 0.110, 0.150, 0.200, 0.225, 0.400 | | | | 2.0, 15.0, 20.0, 30.0, 40.0, 60.0, 80.0 | 400ps, 1.3ns | 100Hz, 200Hz, 1kHz, 5kHz, 10kHz, 15kHz, 55kHz, 100kHz |
| | SB1-236.5 | Pulsed DPSS Lasers, Microchip Lasers | 236.5 | 0.001 | | | | 0.200, 2.0 | 1.3ns | 500Hz, 5kHz |
| | SB1-266 | Pulsed DPSS Lasers, Microchip Lasers | 266 | 0.002, 0.005 | | | | 0.500, 1.0, 2.0 | 1.3ns | 1kHz, 5kHz, 10kHz |
| | SB1-355 | Pulsed DPSS Lasers, Microchip Lasers | 355 | 0.010 | | | Narrow | 1.0 | 1.3ns | 10kHz |
| | SB1-473 | Pulsed DPSS Lasers, Microchip Lasers | 473 | 0.0009, 0.010, 0.015 | | | | 1.0, 3.0, 9.0 | 2ns | 100Hz, 5kHz, 10kHz |
| | SB1-532 | Pulsed DPSS Lasers, Microchip Lasers | 532 | 0.004, 0.006, 0.010, 0.017, 0.020, 0.030, 0.040, 0.075, 0.100 | | | | 0.300, 7.0, 10.0, 15.0, 20.0, 30.0, 40.0 | 400ps, 1.3ns | 10Hz, 100Hz, 200Hz, 1kHz, 5kHz, 10kHz, 15kHz, 55kHz, 100kHz |
| | SB1-946 | Pulsed DPSS Lasers, Microchip Lasers | 946 | 0.004, 0.060, 0.070, 0.105 | | | | 7.0, 12.0, 35.0 | 2ns | 100Hz, 5kHz, 10kHz |
| | Sirius GR | Pulsed DPSS Lasers, Ultrafast Lasers | 532 | 2.0 | | | | 32.0 | 10ps | Single shot to 1MHz |
| | Sirius IR | Pulsed DPSS Lasers, Ultrafast Lasers | 1064 | 5.0 | | | | 60.0 | 10ps | Single shot to 1MHz |
| | Solo-640 | CW DPSS Lasers | 640 | 0.500, 0.750, 1.0 | Single-Mode Lasers | Free Space | Narrow | | | |