CW Laser Diode Driver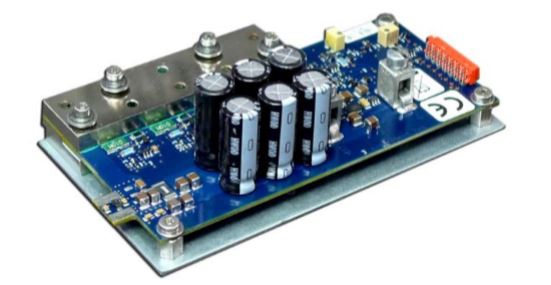 CW Laser Diode Driver: Like laser diodes themselves, laser diode driver boards come in a wide of variety of configurations. For example: continuous wave (CW) laser diode drivers, quasi-CW (QCW) laser drivers, and pulsed diode drivers.  For example, applications such as fiber laser seeding require low power, high stability short pulsed laser drivers with transform limited outputs. However, for high-power, pulsed applications such as laser welding stability is not much of a concern. Therefore, the drivers instead are designed to safely swing hundreds of amps of current in millisecond pulses.  Here at RPMC, we offer turn-key laboratory laser drivers, rack-mountable laser drivers, and board level OEM drivers with currents ranging from 100 mA to 300A.
Let Us Help
In conclusion, if you have any questions or would like some assistance, please contact us here. Alternatively, you can call us at 636.272.7227 to talk to a knowledgeable Product Manager. Alternatively, you can also use the filters on this page to assist in narrowing down the selection. Finally, head to our Knowledge Center with our Lasers 101 page and Blogs and Whitepapers pages for further, in-depth reading.
Suggested Reading
| | | | | | | |
| --- | --- | --- | --- | --- | --- | --- |
| | 4200-DR | CW Laser Diode Driver | 0.1, 0.5, 2.0 | 5.0, 10.0 | CW | Desktop |
| | 4300 | CW Laser Diode Driver | 2.0, 4.0, 8.0, 20.0 | 4.0, 5.0, 8.0, 15.0 | CW | Desktop |
| | 4400 | CW Laser Diode Driver | 10.0, 15.0, 20.0, 30.0, 40.0, 60.0, 80.0, 120.0 | 10.0, 12.0, 14.0, 24.0, 28.0, 48.0, 56.0 | CW | Desktop |
| | 485 | CW Laser Diode Driver | 2.0, 4.0, 8.0 | 4.0, 8.0, 15.0 | CW | OEM |
| | 762 | CW Laser Diode Driver, Pulsed Laser Diode Driver | 2.5 | 10.0 | CW, QCW, Pulsed | OEM |
| | 763 | CW Laser Diode Driver, Pulsed Laser Diode Driver | 1.2 | 3.0 | CW, QCW, Pulsed | OEM |
| | 785A | CW Laser Diode Driver, Pulsed Laser Diode Driver | 20.0 | 26.0 | CW, QCW, Pulsed | OEM |
| | 787 | CW Laser Diode Driver, Pulsed Laser Diode Driver | 50.0 | 5.0 | CW, QCW, Pulsed | OEM |
| | 880D | CW Laser Diode Driver | 10.0, 20.0, 30.0, 50.0, 100.0, 150.0 | 40.0, 100.0, 200.0 | CW | Desktop |