Micromachining Systems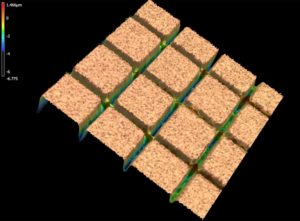 MicroMake Laser Micromachining Systems from Bright System is an integrated and compact solution designed for high precision and resolution applications. It is currently available at 532nm.
The system includes everything for direct laser micro-processing in a single monolithic element. Live microscope imaging of the sample is available during all process phases for alignment and immediate quality check.
The MicroMake is perfectly suited for a large variety of materials currently used in the fields of microelectronic circuits, display fabrication and correction, biomedical devices machining, and optical substrates microprocessing.
Typical applications of this compact system include controlled ablation, micro drilling, precision cutting, selective removal and direct 3D microfabrication.
If you have any questions, please contact us.