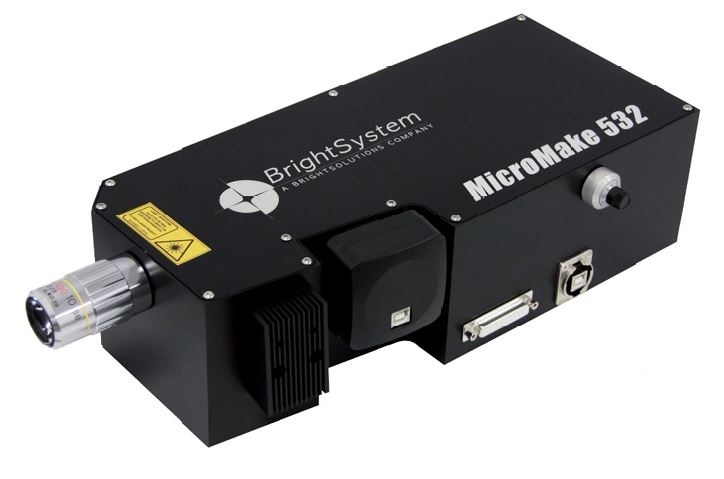 The MicroMake is a compact, integrated laser micromachining system manufactured by Bright System, a Bright Solutions company.  The MicroMake Laser Micromachining System is a great fit for many high precision and high-resolution applications.
The system includes all the needed devices for direct laser micro-processing in a single monolithic element. Live microscope imaging of the sample is offered during all process phases for alignment and immediate quality check. Typical applications of this compact system include controlled ablation, micro drilling, precision cutting, selective removal and direct 3D microfabrication. See our new Lasers 101 page for in depth information on Solid State Lasers.
All these features suit perfectly a large variety of materials utilized in the fields of microelectronic circuits and display fabrication and correction, biomedical devices machining, optical substrates microprocessing.
Laser Micromachining System Features:
Ablation and cutting of programmable arbitrary shapes
Live imaging of the processed samples
Suitable for a vast range of materials
A 1mm standard processing area
Optional XYZ translation stage
Embedded illumination unit
532/266nm ns and ps lasers
down to a 2um spot size
Available Options:
High-resolution version (HR)
Circular polarization on the workpiece
High speed/ high-resolution USB camera
Z manual or motorized stage – 50 mm Z travel
XY manual or motorized stage – 150 mm XY travel
OEM version: single unit with integrated low-voltage PSU
Table-Top version: external mount and stages with external AC PSU
Micromachining Applications:
3D direct microstructuring
Precision surface texturing
Track interruption on PCBs Micro-coding, Anti-counterfeiting
Thin film removal on hard substrates
Selective metal removal on ceramic substrates
Microcorrection on wafers, masks, and displays
Microdrilling on metal alloys and transparent dielectrics
Standard Configurations: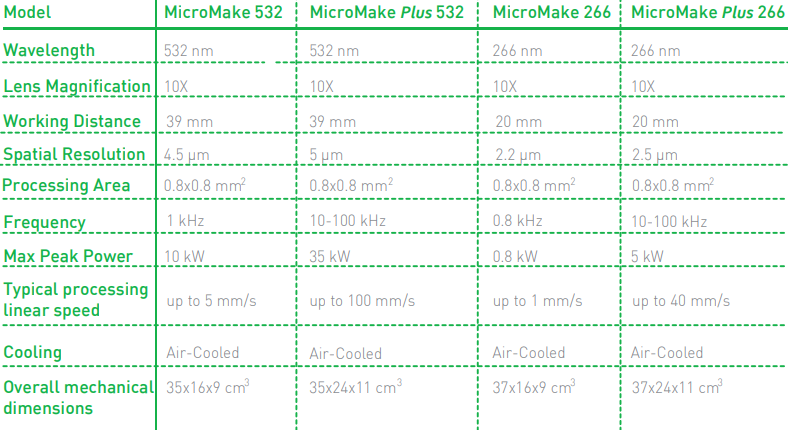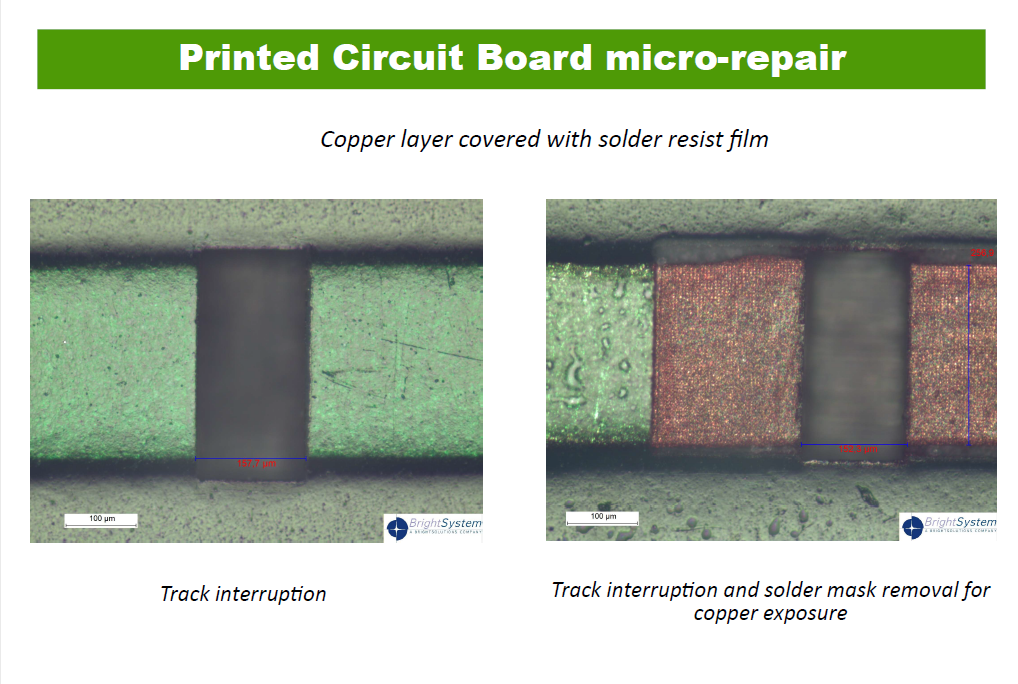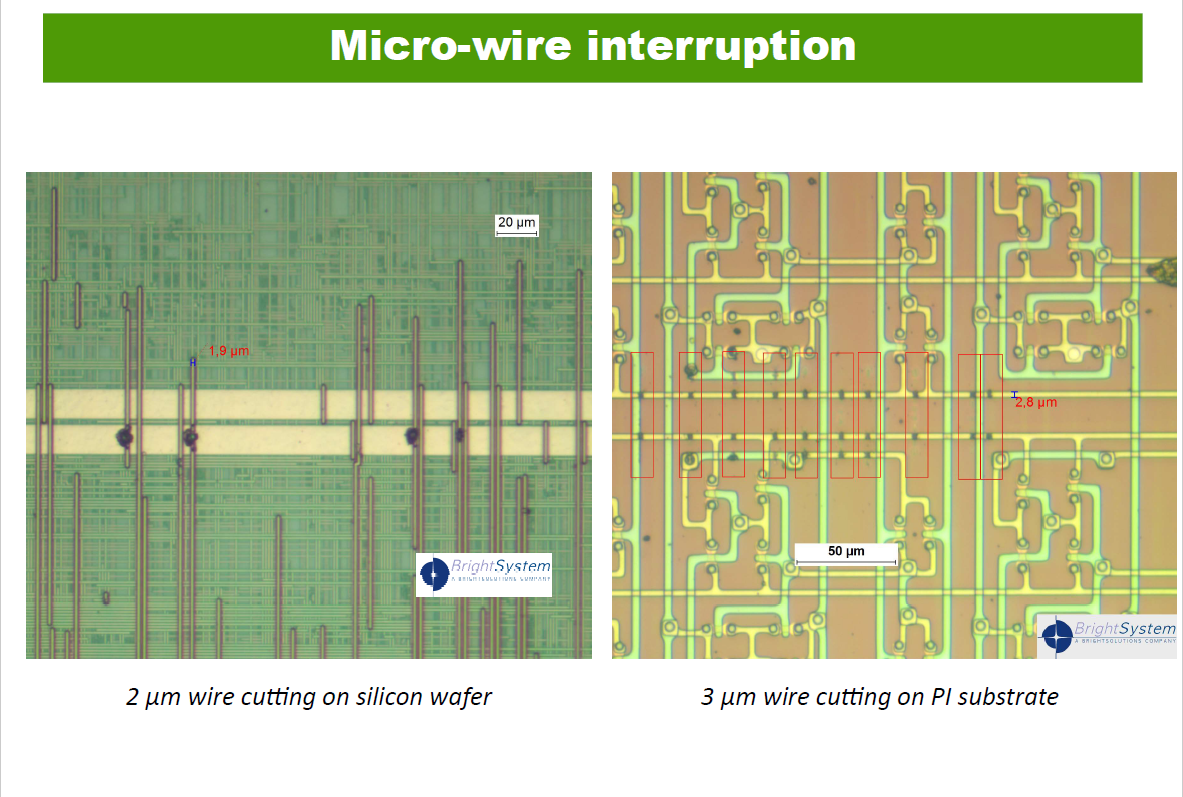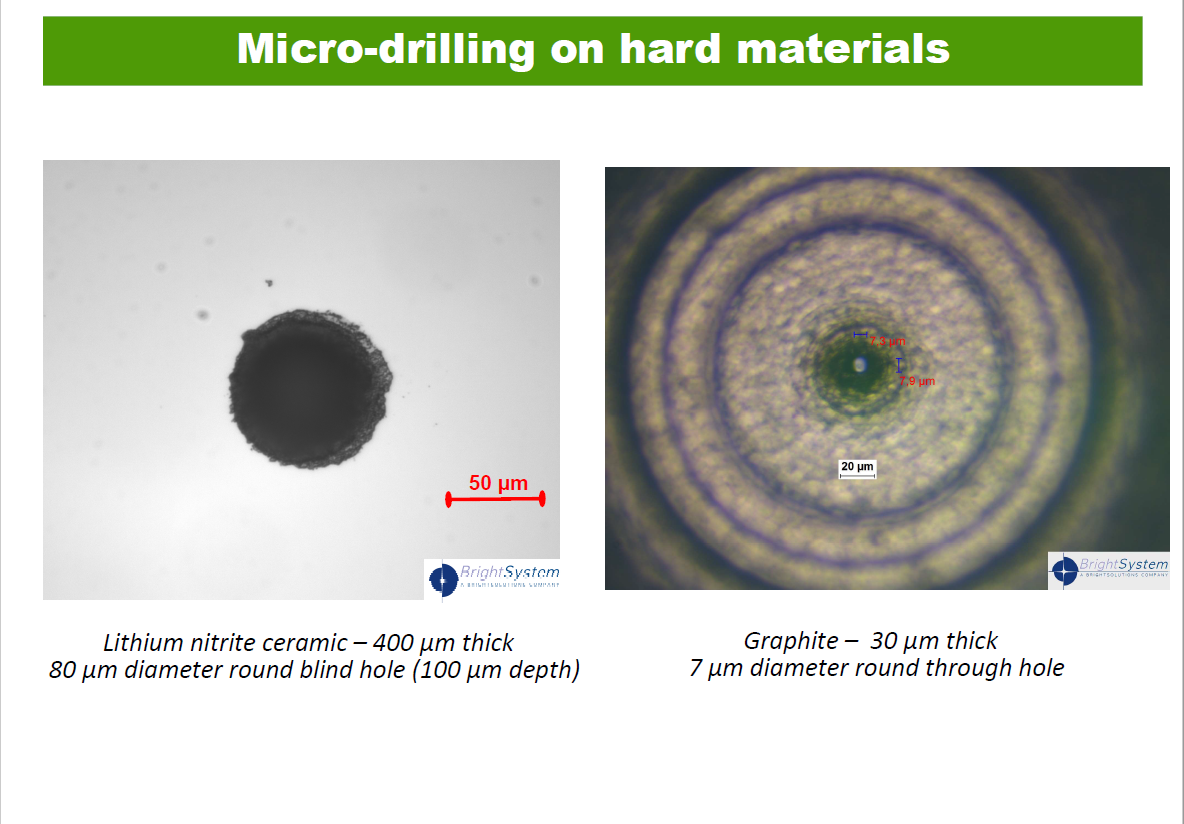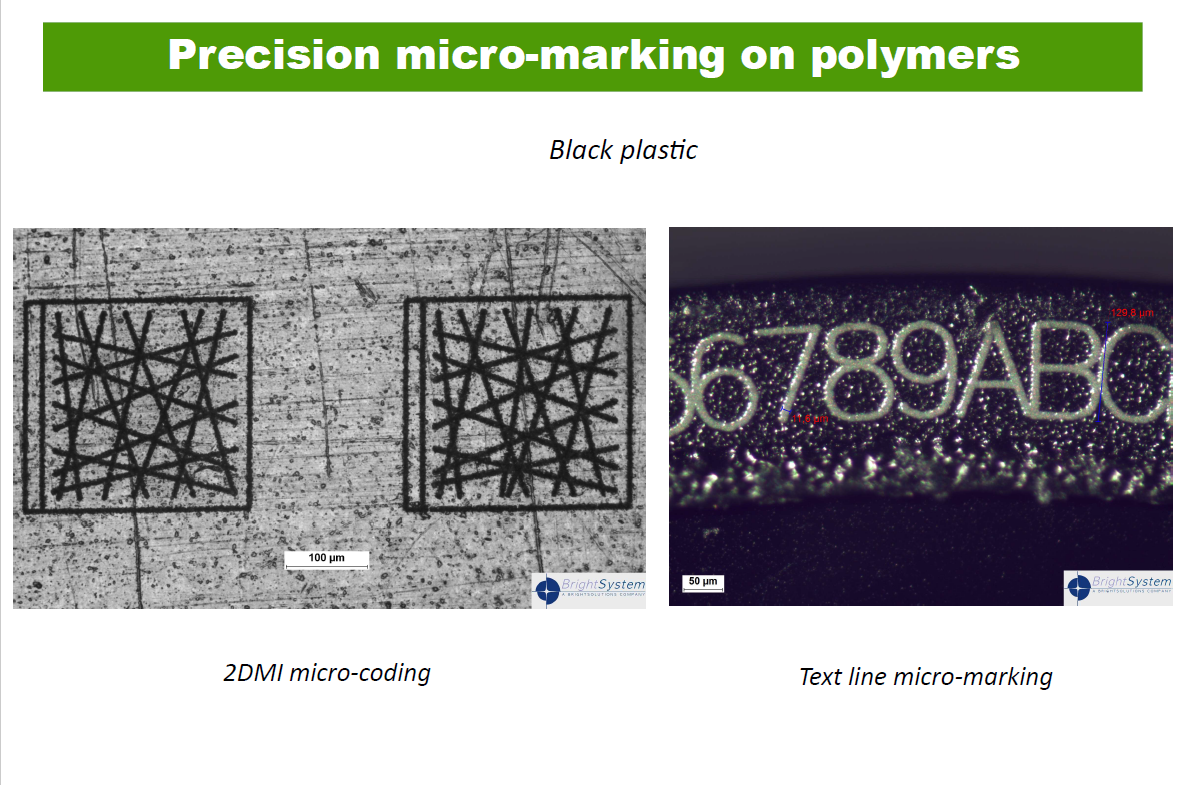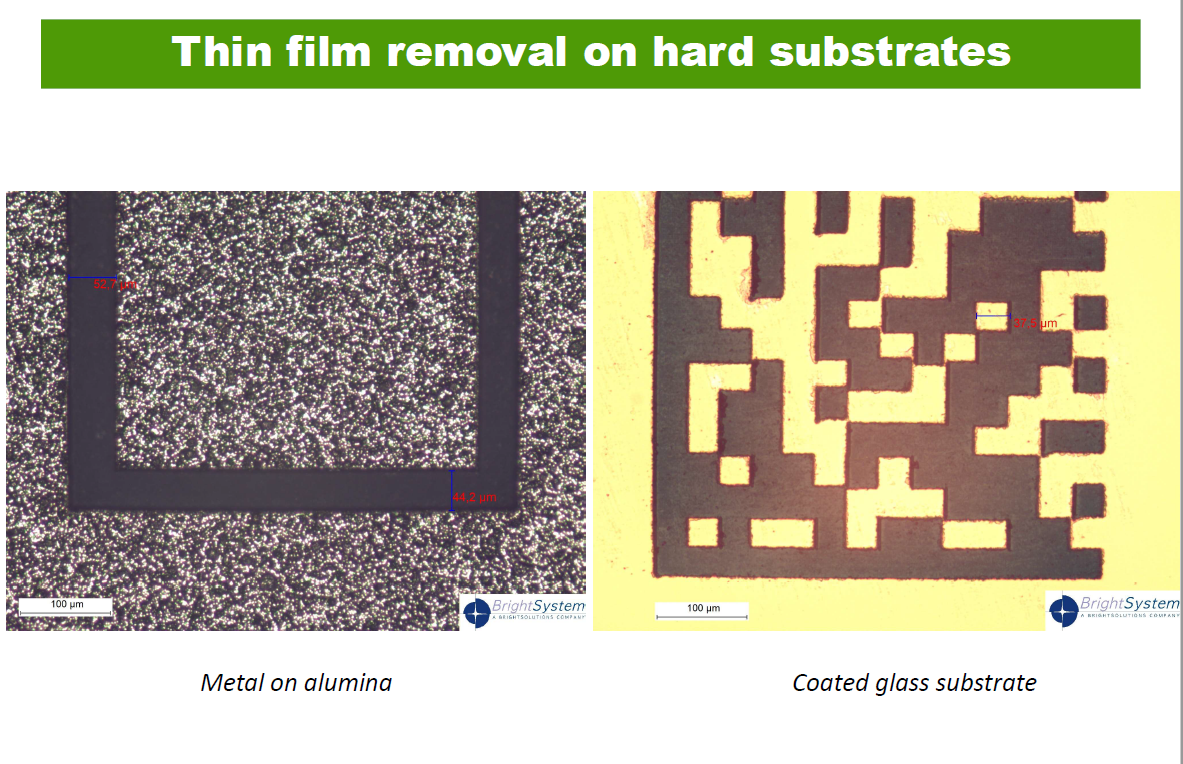 See our new Lasers 101 page for more information about lasers.
RPMC Lasers strives to provide Ultrafast Lasers at an affordable price while also providing top-notch customer service. Therefore, we believe we are the best option for ALL your DPSS and Laser Diode needs!
Contact RPMC Lasers by Phone: 636-272-7227 or Email: [email protected]