LuxMux Lasers Overview
LUXMUX Technology Corporation is a Canadian-based photonics company that has redefined spectral boundaries by providing proprietary ultra-wide broadband solutions. Luxmux designs and manufactures photonic products that enable industry-leading capabilities for those applications which require broad spectral coverage. Their unique designs power existing applications in Photonics and has facilitated the emergence of new applications as well.
LUXMUX aims to establish a leadership position in the development and deployment of broadband and ultra-wide tunable light sources. These light sources are being deployed in solutions for oil and gas applications such as Greenhouse Gas Emissions Detection and Reporting Systems.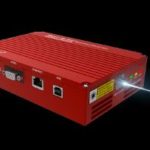 The LTC-ISB (Integrated Spectral Bench) series from Luxmux, is a broadband multi-wavelength light source that combines up to 6 light sources into a single spectrum product. The system provides individual control of the light sources through a digitally controlled interface. The ISB is a highly integrated solution offering exceptional operational control in a fully self-contained module. Custom, powerful and compact, the ISB is well positioned for integration into a variety of sensing and measurement applications.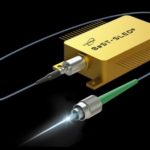 The LTC-OSE series from Luxmux, trade named BeST-SLED®, can be configured with up to 6 super luminescent diodes and driver circuitry, into a single 32 pin butterfly package. This reliable, cost-effective, rugged broadband light source produces overlapping spectral coverage from 1230nm to 1730nm, generating up to 19 spectral combinations, and average powers up to 50mW. The LCT-OSE series is suitable for direct integration into existing OEM products for Optical Coherence Tomography, Optical Sensing, White Light Interferometry and others.

LUXMUX's BeST-SLED® platform is the ideal broadband light source. The compact, powerful, cost-effective design supprts up to 6 Superluminescent diodes in one optical package. The single mode fiber optic output is spectrally stitched, providing broad spectrum up to 480nm FWHM. Luxmux's innovative solutions, reliable high quality products, exceptional customer service and support make them a key solutions provider for a variety of broadband applications.

To visit the LuxMux website, Click Here.
OUR PRODUCTS