LUXMUX Lasers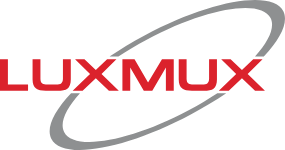 LUXMUX Technology Corporation is a Canadian-based photonics company that has redefined spectral boundaries by providing proprietary ultra-wide broadband solutions. They design and manufacture photonic products that enable industry-leading capabilities for those applications which require broad spectral coverage. Their unique designs power existing applications in Photonics and has facilitated the emergence of new applications as well.
LUXMUX aims to establish a leadership position in the development and deployment of broadband and ultra-wide tunable light sources. These light sources are being deployed in solutions for oil and gas applications such as Greenhouse Gas Emissions Detection and Reporting Systems.
LUXMUX's BeST-SLED® platform is the ideal broadband light source. The compact, powerful, cost-effective design supports up to 6 Superluminescent diodes in one optical package. The single mode fiber optic output is spectrally stitched, providing broad spectrum up to 480nm FWHM. LUXMUX's innovative solutions, reliable high quality products, exceptional customer service and support make them a key solutions provider for a variety of broadband applications.
| | | | | | | | |
| --- | --- | --- | --- | --- | --- | --- | --- |
| | LTC-ISB-1300 | LD Module | 1300 | 0.012, 0.020, 0.025, 0.035, 0.040, 0.050, 0.070, 0.090, 0.115, 0.125, 0.130 | Single Mode | Free Space, SM Fiber, PM Fiber | Broadband |
| | LTC-ISB-1340 | LD Module | 1340 | 0.012, 0.020, 0.025, 0.035, 0.038, 0.040, 0.050, 0.065, 0.070, 0.090, 0.110, 0.115, 0.120, 0.130 | Single Mode | Free Space, SM Fiber, PM Fiber | Broadband |
| | LTC-ISB-1390 | LD Module | 1390 | 0.010, 0.019, 0.020, 0.025, 0.032, 0.035, 0.038, 0.040, 0.060, 0.065, 0.070, 0.090, 0.100, 0.110, 0.115, 0.125, 0.130 | Single Mode | Free Space, SM Fiber, PM Fiber | Broadband |
| | LTC-ISB-1430 | LD Module | 1430 | 0.010, 0.019, 0.020, 0.025, 0.035, 0.038, 0.040, 0.060, 0.065, 0.090, 0.115, 0.125, 0.130 | Single Mode | Free Space, SM Fiber, PM Fiber | Broadband |
| | LTC-ISB-1480 | LD Module | 1480 | 0.012, 0.013, 0.018, 0.019, 0.020, 0.025, 0.032, 0.035, 0.038, 0.040, 0.055, 0.060, 0.065, 0.070, 0.080, 0.100, 0.110, 0.115, 0.120, 0.125, 0.130 | Single Mode | Free Space, SM Fiber, PM Fiber | Broadband |
| | LTC-ISB-1550 | LD Module | 1550 | 0.008, 0.010, 0.012, 0.018, 0.019, 0.020, 0.025, 0.030, 0.032, 0.035, 0.038, 0.040, 0.055, 0.060, 0.070, 0.090, 0.100, 0.110, 0.120, 0.125, 0.130 | Single Mode | Free Space, SM Fiber, PM Fiber | Broadband |
| | LTC-ISB-1615 | LD Module | 1615 | 0.006, 0.010, 0.012, 0.018, 0.025, 0.032, 0.035, 0.038, 0.040, 0.055, 0.080, 0.100, 0.120, 0.125 | Single Mode | Free Space, SM Fiber, PM Fiber | Broadband |
| | LTC-ISB-1680 | LD Module | 1680 | 0.012, 0.013, 0.018, 0.025, 0.032, 0.035, 0.055, 0.080, 0.100, 0.115, 0.125 | Single Mode | Free Space, SM Fiber, PM Fiber | Broadband |
| | LTC-OSE-1300 | Superluminescent | 1300 | 0.012, 0.020, 0.025, 0.035, 0.040, 0.045, 0.070, 0.090, 0.115, 0.125, 0.130 | Single Mode | Free Space, SM Fiber, PM Fiber | Broadband |
| | LTC-OSE-1340 | Superluminescent | 1340 | 0.012, 0.020, 0.025, 0.035, 0.040, 0.065, 0.070, 0.090, 0.110, 0.115, 0.130 | Single Mode | Free Space, SM Fiber, PM Fiber | Broadband |
| | LTC-OSE-1390 | Superluminescent | 1390 | 0.010, 0.019, 0.020, 0.025, 0.035, 0.038, 0.040, 0.070, 0.090, 0.100, 0.110, 0.115, 0.125, 0.130 | Single Mode | Free Space, SM Fiber, PM Fiber | Broadband |
| | LTC-OSE-1430 | Superluminescent | 1430 | 0.019, 0.020, 0.025, 0.035, 0.038, 0.040, 0.060, 0.065, 0.090, 0.110, 0.115, 0.125, 0.130 | Single Mode | Free Space, SM Fiber, PM Fiber | Broadband |
| | LTC-OSE-1480 | Superluminescent | 1480 | 0.012, 0.013, 0.018, 0.019, 0.020, 0.025, 0.032, 0.035, 0.038, 0.040, 0.045, 0.055, 0.060, 0.065, 0.070, 0.080, 0.100, 0.110, 0.115, 0.120, 0.130 | Single Mode | Free Space, SM Fiber, PM Fiber | Broadband |
| | LTC-OSE-1550 | Superluminescent | 1550 | 0.008, 0.012, 0.015, 0.018, 0.019, 0.020, 0.025, 0.030, 0.032, 0.035, 0.038, 0.040, 0.050, 0.055, 0.060, 0.080, 0.100, 0.110, 0.115, 0.120, 0.125 | Single Mode | Free Space, SM Fiber, PM Fiber | Broadband |
| | LTC-OSE-1615 | Superluminescent | 1615 | 0.006, 0.010, 0.012, 0.018, 0.020, 0.025, 0.030, 0.032, 0.035, 0.038, 0.040, 0.055, 0.080, 0.100, 0.120, 0.125, 0.130 | Single Mode | Free Space, SM Fiber, PM Fiber | Broadband |
| | LTC-OSE-1680 | Superluminescent | 1680 | 0.012, 0.013, 0.018, 0.025, 0.032, 0.035, 0.040, 0.055, 0.080, 0.100, 0.125 | Single Mode | Free Space, SM Fiber, PM Fiber | Broadband |