Rugged, Low SWaP Sources for SWIR Applications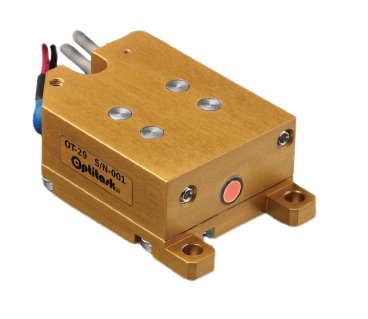 Short wavelength infrared (SWIR) applications like laser induced breakdown spectroscopy (LIBS), night vision, range finding, and time-of-flight (ToF) LiDAR benefit from the utilization of rugged, low SWaP (size, weight, and power), q-switched Er:Glass laser transmitters. These applications often require the associated hardware components to be resistant to harsh environmental conditions in the field. Operating temperature range, shock and vibration, and size, weight, and power constraints are among the critical considerations when choosing the right laser transmitter, and the OT series of Erbium Glass lasers, offered by RPMC, checks all the right boxes. 
Proven Performance in Harsh Environments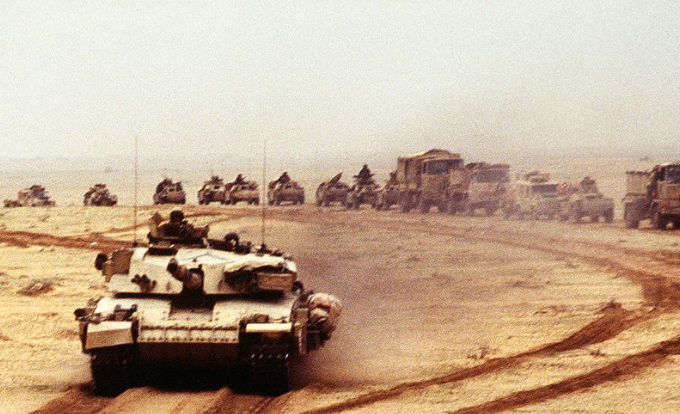 With over 10,000 units in the field, the OT series is a proven technology, operating in some of the more challenging laser environments. Featuring low SWaP OEM modules, the ultra-compact, lightweight design and low power consumption makes the OT Series perfect for integration into handheld portable devices, backpack units, airplanes and more. The unique mono-block cavity design of the OT Series, which include the laser rod, q-switch, and mirrors in an all-in-one package, provide an exceptionally robust and compact laser head. These lasers which are designed specifically for use as laser transmitters meet or exceed the Mil-Spec standard MIL-STD810 for vibration and both transportation and ballistic shock. These lasers are also guaranteed to operate at temperatures ranging from -40 oC to 75 oC and are capable of handling temperature shocks from -45 oC to 85 oC. This extensive temperature range allows for military deployment of these devices at nearly any location on earth. Furthermore, the OT Series operates at the "eye-safe" wavelength of ≈ 1.5µm. With reliability, compactness, ruggedized performance, and safety factors considered, this series is ideal for use in harsh environment field deployable applications.

1540nm eye-safe wavelength

Mil-Spec Compliant

Ruggedized – Shock & Vibration

-40

o

C to 75 

o

C operating temp range

Low SWaP OEM Module

Time-Tested – Over 10,000 units fielded

Up to 40mW output power

Up to 10mJ pulse energy

9ns to 40ns pulse widths

Repetition rates up to 20Hz

Air or Conductive cooling

Active or Passive q-switching
SWIR Application Laser Source Requirements and Considerations
| | |
| --- | --- |
| | Laser range finding is a term used to describe the process of determining the distance to a fixed object.  This process is essentially a simplified version of laser radar, and therefore has many of the same requirements as LiDAR lasers.  Since we are only considering stationary targets and distance is the only thing being measured, range finding lasers are always pulsed to measure the roundtrip time-of-flight and calculate the distance to the target. Eye safety is a concern for range finding, since they are typically operating over shorter distances and in more populated areas.  As a result, most of these lasers operate around 1.5 microns in wavelength, which is considered to be eye-safe because of the extremely high-water absorption. |
| | |
| --- | --- |
| | Night vision active imaging is a process that combines traditional infrared imaging, with time-of-flight (TOF) lidar to produce 3-dimensional images without the need for visible lighting.  Active night vision imaging is typically used in high-end surveillance for both military and commercial security systems.  In this application, night vision lasers are usually pulsed, 1.5-micron sources with an internal photodiode. The integral photodiode allows for the InGaAs camera to be triggered each time a pulse is fired, ensuring accurate TOF measurements. Additionally, 1.5 microns is the ideal wavelength for night vision lasers because it is considered eye-safe, and therefore does not pose an optical hazard to any individuals who happen to pass through the beam path. |
| | |
| --- | --- |
| | Similar to laser radar, 3D laser scanning is a non-contact, non-destructive technology that digitally captures the shape of objects creating a point cloud of data from the surface of an object.  The primary differentiator between laser radar and 3D scanning is the distance from the target. In this application, the laser is typically only few inches from the object under investigation. Short-pulsed lasers are typically used for this application, since the distance to the object is measured by looking at the roundtrip time-of-flight of each pulse, but frequency-modulated single-frequency fiber lasers can also be used for select applications. |
| | |
| --- | --- |
| | LiDAR is the optical analog to traditional radar and allows for much higher bandwidth signals and therefore much higher resolution, due to the higher optical frequencies, compared to their radio wave counterparts. For stationary targets, where distance is the only thing being measured, short-pulsed LiDAR lasers are used to measure the roundtrip time-of-flight of each pulse and therefore calculate the distance to the target.  But, if a target is moving and you need to measure its speed, single frequency LiDAR lasers are required in order to accurately measure the Doppler shift and calculate the object's speed. |
| | |
| --- | --- |
| | Laser-induced breakdown spectroscopy (LIBS), is an atomic spectroscopy technique where a small portion of the material is ablated by a laser and the resultant plasma emission plume is analyzed by a spectrometer to determine its atomic structure.  LIBS is commonly used in mining, forensics, and scrap metal applications for sorting metals and other samples which can't be analyzed using molecular techniques.  This process requires that the LIBS lasers have high pulse energy in order to vaporize the sample and induce the plasma emission.  |
| | |
| --- | --- |
| Optitask Ltd, has been active in the hi-tech civilian and military market for nearly 20 years, with a focus on the research, development, design, and manufacturing of rugged, compact, mil-compliant Erbium Glass laser transmitters. The R&D team, consisting of highly skilled physicists and engineers, who have developed an extensive range of state-of-the-art Solid-State Eye Safe Laser Transmitters, using the latest technologies, instruments, and computer hardware/software packages, manufactures in state-of-the-art facilities. Optitask works closely with their customers to ensure a smooth integration of their laser transmitters into the end-customer's systems. With over 10,000 units in the field, Optitask continues to be a key partner and resource for a variety of customers in the medical, industrial, and defense fields. | |