1470nm Lasers Overview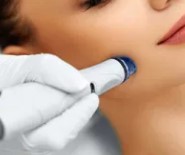 1470nm IR laser diodes are available with a multi-mode beam profile, and with either free space or fiber coupled outputs.  These 1470nm laser diode packages are ideal for OEM applications in the Medical Industry, and 1470nm laser modules are available for either OEM or plug and play applications.
Diode lasers are highly efficient, compact, and low-cost, compared with most laser sources, making them perfect for compact, lightweight, and portable handheld medical devices. The 1470nm wavelength provided by these diode lasers allows for penetration depths of ≈400µm into the dermis, ideal for various skin therapy applications.