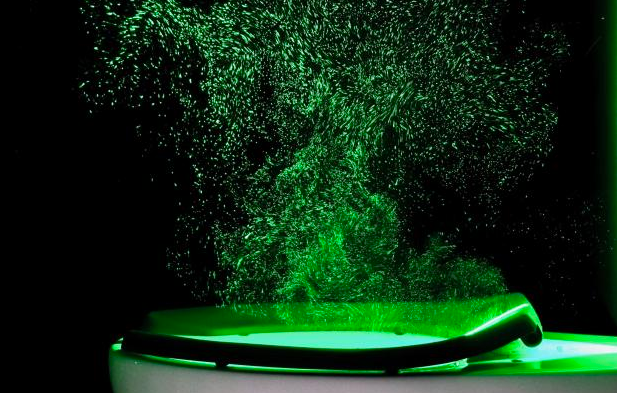 Toilets are designed to efficiently empty the contents inside the bowl through a downward motion into the drain pipe. In the flush cycle, water comes into forceful contact with the contents inside the bowl and creates a fine spray of particles suspended in air.
We found that a typical commercial toilet generates a strong upward jet of air with velocities exceeding 6.6 feet per second (2 meters per second), rapidly carrying these particles up to 5 feet (1.5 meters) above the bowl within eight seconds of the start of the flush…
---
Check out our Knowledge Center for our
Lasers 101 page and our Blog, Whitepaper, and FAQ collection for even more in-depth reading!