For all your Blue Laser Diode needs!
Are you in need of a Blue Laser Diode? No need to look any farther because RPMC Lasers can assist you with all your laser diode needs.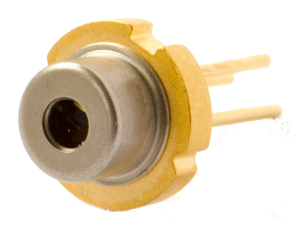 Blue Laser Diodes are now available in the spectral range from 420 – 460nm.
In addition to different wavelengths devices available in the 5.6mm (TO-56) package!
Currently available at 50mW output power. Higher power mulitmode single emitters and linear arrays (bars) will be available in the future.
See our new Lasers 101 page for in depth information on the attributes of Lasers.
For datasheet and complete list of wavelengths available.
RPMC Lasers strives to provide laser diodes at an affordable price while providing top notch customer service. Therefore we believe we are the best option for ALL your DPSS and Laser Diode needs!
Contact RPMC Lasers by Phone: 636-272-7227 or Email: info@rpmclasers.com