Raman Spectroscopy Lasers Overview
Raman spectroscopy is the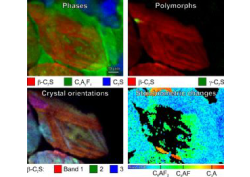 study of the vibration modes of molecules through the inelastic scattering of laser light off of a sample.  In this process, the scattered photons either lose or gain energy equal to that of the molecular bond's vibrational modes.  By measuring the shift in wavelength from the Raman spectroscopy laser wavelength you can determine the bond structure of the molecule.    Therefore, these lasers must be wavelength stabilized to ensure the accuracy of your shift calculation.  This is typically achieved through the use of a volume Bragg grating-based external cavity diode laser, but single frequency DPSS lasers are also commonly used.  For more advanced Raman spectroscopy application such as stimulated Raman scattering (SRS) and coherent anti-Stokes Raman spectroscopy (CARS), short-pulsed lasers are also used due to the non-linear nature of the process.   On this page, you will find a list of all of the spectroscopy laser sources we offer include laser diodes, DPSS, and pulsed laser systems.
RPMC has years of experience supporting Raman Spectroscopy applications, helping industry professionals select the right tool for the job.
Contact Us today to let one of our knowledgeable Product Managers assist you!
96 results found
| Picture | Part Number | Type | Output Power (W) | Mode | Output | Narrow Linewidth | Pulse Energy (uJ) | Pulse Width | Rep Rate |
| --- | --- | --- | --- | --- | --- | --- | --- | --- | --- |
| | 405L-2XA | LD Module | 0.015, 0.030, 0.040 | Single Mode | Free Space, SM Fiber, PM Fiber, MM Fiber | Yes | | | |
| | 488L-2XA | LD Module | 0.010, 0.015, 0.030 | Single Mode | Free Space, SM Fiber, PM Fiber, MM Fiber | Yes | | | |
| | 515L-2XA | LD Module | 0.010, 0.030, 0.040 | Single Mode | Free Space, SM Fiber, PM Fiber, MM Fiber | Yes | | | |
| | 520L-2XA | LD Module | 0.025, 0.035 | Single Mode | Free Space, SM Fiber, PM Fiber, MM Fiber | Yes | | | |
| | 633L-2XA | LD Module | 0.035, 0.040, 0.070 | Single Mode | Free Space, SM Fiber, PM Fiber, MM Fiber | Yes | | | |
| | 638L-2XA | LD Module | 0.060, 0.080, 0.100 | Single Mode | Free Space, SM Fiber, PM Fiber, MM Fiber | Yes | | | |
| | 783L-2XA | LD Module | 0.070, 0.090, 0.130 | Single Mode | Free Space, SM Fiber, PM Fiber, MM Fiber | Yes | | | |
| | 785L-2XA | LD Module | 0.080, 0.100, 0.130 | Single Mode | Free Space, SM Fiber, PM Fiber, MM Fiber | Yes | | | |
| | 830L-2XA | LD Module | 0.050, 0.070, 0.080 | Single Mode | Free Space, SM Fiber, PM Fiber, MM Fiber | Yes | | | |
| | Altair | Pulsed DPSS Lasers, Pulsed Fiber Lasers, Ultrafast Lasers | 5.0, 10.0, 20.0 | | | | 0.250 | 160fs | 80MHz |